Fill your Buffet Enhancements ClearBlock ice block machine with these simple steps! First, lock the front wheels in place. Open the top and front doors and attach the freeze chamber to the wall. The freeze chamber front wall uses 3 alignment pins and holes. Latch the freeze panel in place. Then, insert the ice bag liner and make sure there are no wrinkles. Pull the liner walls up over the pins on the ice chamber's top rim and pull the pins through the holes. Use a clean, portable water hose to fill the ice bag lining chamber. Tighten the side walls by pulling the lining up and over the pins. The smoother your liner fits, the smoother your block will be. Attach the aerator pumps to the side walls of the chamber. Fill the water up so it is 1 inch above the pump outlet. Pumps must be submerged. Close and latch the front, outside door and turn on the aerator pumps and compressor. Check pumps for water flow. Close lid and check water level at 24 and 48 hours. Ensure that the pumps don't freeze in ice.
Fill your Buffet Enhancements ClearBlock ice block machine with these simple steps! Once frozen, you can remove it and begin carving or creating ice displays.
Products In This Video

Buffet Enhancements 1BCB5432 ClearBlock Ice Block Machine
Related Videos Buffet Enhancements ClearBlock: How to Remove
Remove an ice block from your Buffet Enhancemets Clearblock ice machine by following these steps! Once removed, you can begin carving.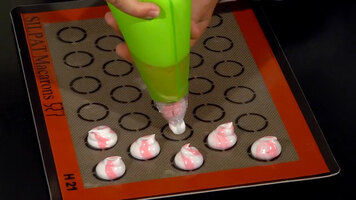 Matfer Duo Decorating Pastry Tubes
Impress your patrons with two-toned pastry icing by using the Matfer Duo decorating pastry tubes. This video shows you how!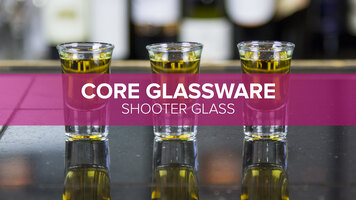 Core Shooter Glass
Serve tequila with salt and a lime, delicious coconut rum, or other specialty shots with this Core 1 oz. shooter glass! Watch this video to learn more about its great features.