Tear-N-Dry paper loading instructions Open cover. Insert 4 D-alkaline batteries. Insert towel. Manually feed into rollers.
Learn just how easy it is to load paper towels into your San Jamar hands free paper towel dispenser! These hands free dispensers will increase sanitation at any business.
Related Videos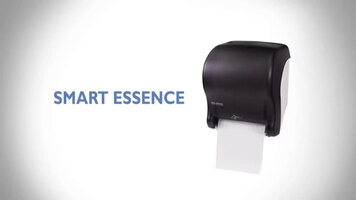 San Jamar Smart Essence Touchless Dispenser
Prevent the spread of harmful germs and viruses by adding a Smart Essence touchless dispenser to your facility! To learn more about this smart, safe, sanitary product from San Jamar, check out this short video.
Geneva Laminate Serving Carts
Place your restaurant, hospital, or catering business above from the rest by adding Geneva laminate serving carts to your service! Both customizable and modifiable, these carts are available in a variety of finishes with additional shelving options.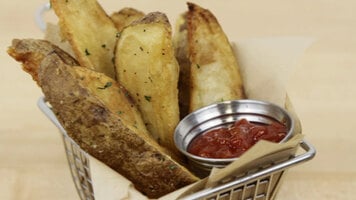 How to Use a French Fry Cutter With an 8 Wedge Blade
With this 8 wedge blade french fry cutter you'll be able to serve delicious french fries in style! Simply watch this brief video to learn how it functions.