The Cyclone series by Bakers Pride is a very simple combi oven designed to handle hotel pans or 13 by 18 sheet pans, only. The controls are knob driven and very simple. Note power switch when power is on, and convection cooking, steam, or combination of steam and convection. Heating from 122 degrees to 536 with a light that will tell you when you reach temp and will go off telling you're at the temp set. And notice the 212 degree setting to remind you that's your setting for steam. Your timer can be running all the time or by the time you'd like to cook. And note when the timer goes off, the oven shuts off. There are no preset preheats on the cyclone oven. And lastly, from 0 moisture all the way up to 100 percent, and then click for steam at the last mark. That is your 100 percent steam setting. Also you have fan settings high or low. This is your high, and this is your low for baking or high crisping. And it has the Bakers Pride Cyclone series logo on it, so it's a great oven. Now note the power light. We set to convection. We're gonna set the temperature to 220 degrees, and we're gonna set the timer for 30 minutes. And this is convection cooking so we haven't set moisture. Note this is the vent control. To the left is a closed vent, no air circulation in and out of the unit. Or to the right is a completely open vent, and this is used when you go from steaming a product to crisping a product. Opening the vent. Closed and open. The Cyclone has a single position handle, full stainless steel door, full stainless steel interior, with a fully gasketed door, and it must be cleaned daily. The gaskets will live for a long time if cleaned. And note the interior is all stainless steel And you have five slides. There is a 5, 7, and 10 slide unit. And note wire racks fit in beautifully. This is an optional purchase for the racks and they slide in as a draw. And standard with all units is a removable drain cover to protect against particulates going down the drain, and this should be cleaned daily. The unit can be washed simply with the accessory hose that needs to be purchased separately, allowing you to clean the whole unit. And note the screws loosened will allow you to remove the racks completely by way of lifting out for an easier clean. And to clean interior, soap and water interior. Very simple to clean. All stainless, and finally using the accessory hose if you do purchase it to rinse down the interior cavity. Very simple cleaning for a very simple combi. And note the catch tray for condensation at the bottom and it will empty automatically into the drain to keep your floors drier from condensation drip. This is the Bakers Pride Cyclone series combination oven.
Check out this quick video to learn how simple the Bakers Pride Cyclone series combination oven is to operate and clean!
Related Videos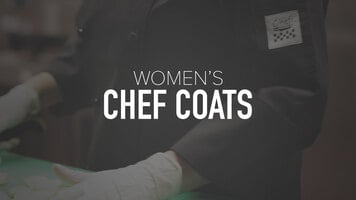 Women's Chef Coats
Ensure your kitchen staff looks uniform by shopping our wide selection of women's chef coats! Available in a variety of styles and materials, these coats are convenient and will help protect your employees from burns and injuries.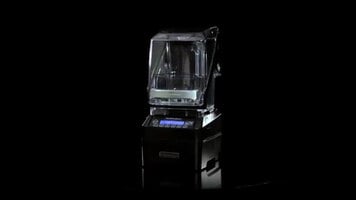 Hamilton Beach Eclipse Blender
Tired of loud blenders disrupting your patrons dining experience? Check out the Hamilton Beach Eclipse blender featuring QuietBlend technology and a Quiet Shield enclosure designed to significantly reduce noise disruption. Vacu Vin Citrus Carafe and Press
Serve fresh infused waters and refreshing seasonal beverages with this Vacu Vin citrus carafe and press! This carafe comes with a reamer and special top so you can squeeze citrus right into the carafe! This short video will show you how.