Browse our selection of decorative trash bins so you can conceal unsightly waste and find the perfect unit to blend into your decor! Great for hotel lobbies, coffee shops, and patios, these decorative trash cans make an attractive alternative to industrial trash receptacles. To begin your search, you can narrow down some options based on material. Our aluminum cans provide a dependable, lightweight option, whereas our stainless steel receptacles add durability and strength. Our fiberglass trash cans provide the largest selection of bold, bright colors so you can add a decorative accent to any room. In fact, our trash bins span a wide range of colors, from red and green to blue and purple! Add elegance to your lobby or office space with one of silver or gold cans. These colorful bins offer both style and practicality, with capacities ranging from 8 to 60 gallons of trash depending on the unit. After you consider the material, color, and size of your decorative trash can, also think about location. Round cans allow guests to toss in trash from all directions, but they are not necessarily a space-saving option. If your unit will sit flush against walls, consider a half-round receptacle with a smooth, rounded appearance. Half-round trash cans make a great option for hallways and high-traffic areas. Rectangular and square trash cans are other options that can fit against walls to save space. We also offer many different styles of lids. For sanitation concerns, consider buying decorative waste bins with an open top so guests can simply toss in their trash without physically touching any part of the unit. If odor is a concern, you may prefer a unit with a flip top lid or a swivel lid that covers the top of the can. If you cater to smoking patrons, we offer decorative units with a sand top urn or an ash tray for cigarette disposal. Our waste bins with tray tops are perfect for cafeteria spaces with tray service. Looking to recycle cans or paper? Check out our bins with designated lids with slots for disposing your recyclables. Whichever color or style you choose, these decorative trash cans will add a stylish yet practical element to any room!
Looking for the perfect trash bin for your business? We offer a wide selection of durable bins that vary in color, material, capacity, and more! You can even choose a trash bin based on space availability. Add unmatched style with our bins today!
Related Videos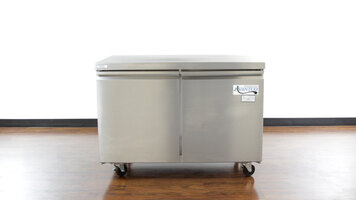 Avantco TUC48F Undercounter
To learn about the many features and benefits of the Avantco TUC48F undercounter freezer, check out our short video!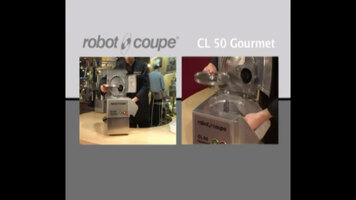 Robot Coupe CL50 Gourmet Continuous Feed Food Processor
Watch how you can easily use your Robot Coupe CL50 Gourmet food processor for a variety of tasks and cuts!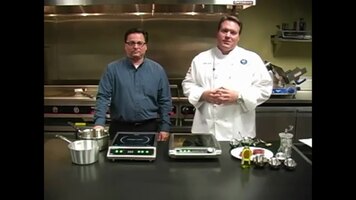 Vollrath Mirage Pro vs. Mirage Cadet
This video will help you learn the main differences between Vollrath's Mirage Pro and Mirage Cadet induction cookers. Basic functions and features are also covered.