Hi, this is John and welcome to Manufacturing Marvels. From the banks of the Ohio River, here comes a product that is as American as it gets. The Homer Laughlin China Company is the nation's largest and one of the last dinnerware manufacturers. It has been producing dinnerware since 1871. An innovative history includes the debut of the famous Fiesta dinnerware back in 1936 and it has moved to lead-free china in the 1980s. From homes to hotels and custom commissions, Homer Laughlin's distinctive colors and designs continue to ensure it has no competition. It offers the broadest line of dinnerware in the U.S. in hundreds of patterns, dozens of distinctive colors, and 17 shapes with 12 of them being proprietary. Plus, it's all made with 100 percent recyclable materials. Homer Laughlin's automated manufacturing process allows for unparalleled flexibility, which results in the industry's best lead times on orders. It starts with a mix of the best raw materials like clay and feldspar. It is then sliced, molded, and trimmed. A single 2300 degree temperature for firing, which lasts 5 hours, produces vitrification while eliminating the need for lead. After a foot polish, most products are ready for sale while custom orders are decaled or decorated, silk-screened or lined by machine. The company handles thousands of custom items each year and has earned numerous awards for its superior craftsmanship and quality. To set a better table, visit the company's website at HLChina.com!
A leader in dinnerware manufacturing, Homer Laughlin has been creating and producing quality dinnerware since 1871. With hundreds of patters, dozens of distinctive colors, and 17 shapes, you can find the right pieces that fit your table setting!
Related Videos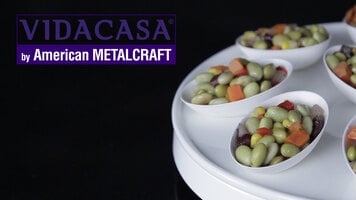 Vidacasa by American MetalCraft
Present your foods in an attractive, modern way with the Vidacasa series by American MetalCraft! These buffetware and tableware sets will control the temperatures of your food without the extra mess and safety concern of chafing fuels or ice packs.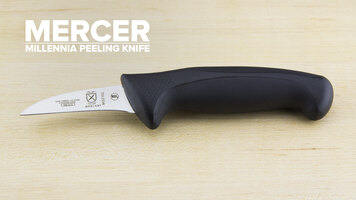 Mercer Millennia Peeling Knife
It's all about the presentation with this Mercer Millennia peeling knife! Also known as a bird's beak, this knife comes to you ready to get to work. Watch it in action in this quick video.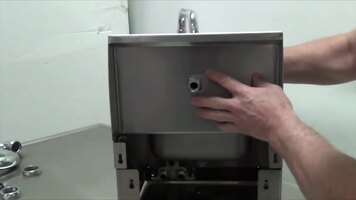 Advance Tabco 7-PS-63 Faucet Installation
Watch how to install the faucet on your Advance Tabco 7-PS-63 hand sink.