Keep your school cafeteria well-stocked with cold, refreshing milk for busy lunch service using our Avantco MC34, 49, and 58 milk coolers! These milk coolers can hold up to 8, 12, or 16 milk crates to suit the size of your school. The cold wall refrigeration system keeps milk chilled between 35 and 40 degrees Fahrenheit, and an adjustable thermostat on the back lets you pick your ideal setting. Avantco milk coolers are made of quality stainless steel and feature hold-down doors and flip-top lids so your students and staff can easily access milk bottles and cartons. The stainless steel interiors and drain plugs allow you to remove spills and clean the units with ease. When service hours are over, simply lock the lid to prevent theft or contamination.
Keep milk fresh and chilled at your school cafeteria with the Avantco MC34, 49, or 58 milk cooler! With convenient hold-down doors, you can be sure that your students and staff have easy access to milk during busy service hours.
Products In This Video

Avantco MC-34 34" School Milk Cooler

Avantco MC-49 49" School Milk Cooler

Avantco MC-58 58" School Milk Cooler
Related Videos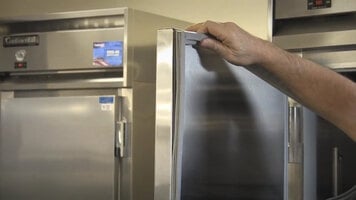 Continental Refrigerator: Replacing a Door Gasket
Maintain the gaskets on your Continental refrigerator and freezers with these simple instructions! By inspecting the gaskets for wear and tear, you can ensure there are no gaps or sealing issues on your units.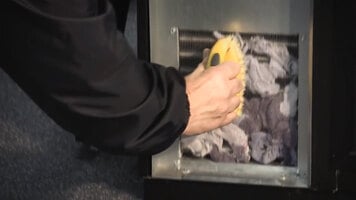 Continental Refrigerator: Cleaning the Condenser
Conserve energy and cut down on service costs by cleaning the condenser coil on your Continental refrigerator or freezer! This will extend the life of your compressor and keep it running properly.
How to Bake a Cake Using Old Tyme Mills Cake Mix for Sheet Cakes
Watch this video to learn how to use Old Tyme Mills Cake Mix to make perfect sheet cakes!