Embossing fun and funky patterns into fondant has never been easier with the new pattern embossers by Wilton! These updated patterns create subtle textures and hard-to-achieve patterns into fondant and gum paste. The 4 new rollers come individually packaged and are designed to work perfectly with our current embossing tool, which has now been repackaged to include the dot embosser. The burlap, geometric, leopard, and quilt pattern embossers are the perfect additions to any decorator's tool set. Just pop the roller into the handle and you're ready to roll! Use the embossers to add detail to a fondant ribbon or cover the entire cake with decorative designs. The possibilities are endless! Plus, the embossed designs work great for easy highlighting with Wilton color dust, pearl dust, color mist, or edible food writing markers. Wilton pattern embossers make it easy so you can add beautiful patterns and designs to any cake.
Add beautiful designs to your fondant and gum paste in rapid time with the Wilton pattern fondant / gum paste embossers! The burlap, geometric, leopard, and quilt pattern embossers will take your cakes to the next level.
Related Videos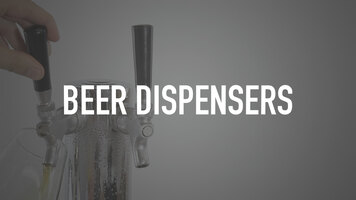 Beer Dispensers
Learn the difference between commercial kegerators, back bar coolers, and club top beer dispensers. Coming in different sizes with various features, our selection of beer dispensers will allow you to find a unit that fits your specific needs.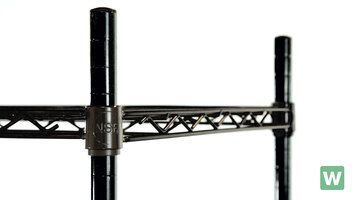 Regency Black Epoxy Wire Shelving
Regency black epoxy coated wire shelving is a perfect storage solution for humid environments such as walk-in coolers, dishrooms, or for businesses located near the ocean! Watch this video to learn more about how these shelves can benefit you.
How to Make the Perfect Egg
Chef Thom England from Ivy Tech shows you how to make the perfect egg time after time using the Combi Oven from Hobart.