Let's face it--glassware breaks. How a glass breaks is more important. The way a glass breaks in your bar or restaurant can make a big difference in operations and profitability. Libbey's DuraTuff treatment is a super-strengthening, heat-treating after-process that increases the durability of the glass. Libbey produces some of the safest and most durable glassware in the world and here's why. This demonstration shows how fully tempered glassware breaks. Tempered glass explodes, sending small jagged pieces of glass up to ten feet (3 meters), causing disruption in your bar or restaurant. These glass pieces can cause harm to customers and can contaminate food and drinks. Let's not forget the extensive downtime to clean up the broken glass! A Libbey DuraTuff glass will not explode. When a Libbey DuraTuff glass fails, the glass typically breaks into large pieces that are less likely to risk injury or contaminate food and drinks. They provide easy clean up, too. The Libbey DuraTuff process also increases both mechanical strength and thermal shock resistance, the two biggest factors that affect glassware performance in pubs, bars, and restaurants. You can count on Libbey for a safer, more durable, and more profitable glass!
Libbey DuraTuff glassware provides you with safe and sophisticated glasses! Using an innovative strengthening and heat-treating after-process, DuraTuff glasses incorporate more mechanical strength and thermal shock resistance than regular glasses.
Related Videos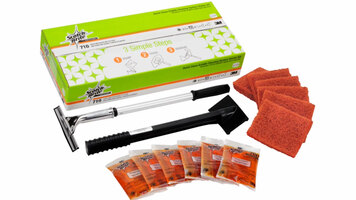 Scotch-Brite Griddle Cleaning Kit
Quickly and easily clean your flat grill surface with the help of Scotch-Brite's Quick Clean griddle cleaning system! After conducting a thorough cleaning study, it was proved to clean grills 40% faster than the leading competitor.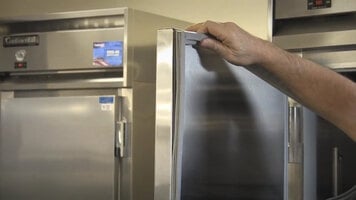 Continental Refrigerator: Replacing a Door Gasket
Maintain the gaskets on your Continental refrigerator and freezers with these simple instructions! By inspecting the gaskets for wear and tear, you can ensure there are no gaps or sealing issues on your units. Vollrath Redco InstaCut
Check out all the great features of the Vollrath Redco 5.0 InstaCut! You can slice, dice, wedge, and core all on the same machine. Watch this video and see how this unit is perfect for your kitchen.