Hi, I'm Bre from DMI Sports. Today, I am showing you our Minnesota Fats Billiards Table MFT800 and MFT801 "Covington." The MFT800 has our camo cloth, while the MFT801 has a rich burgundy cloth. Otherwise, they are the same tables. Minnesota Fats is the best known pool player of all time, and our tables are designed with his legacy in mind. This exquisite 96 inch billiard table boasts cherry finished top rails with inlaid sights; it looks stunning, and contrasts nicely with the black aprons. These legs are made of solid wood and are hand carved in the traditional ball and claw design. The balls are painted with bronze accents. You can't see it, but the play surface is made of 1 inch Dur-a-Bond material. This provides a super hard surface and lasting play ability. The play bed is covered by a warm camo-colored wool blend cloth, and the pockets are black with diamond embossed shields that make this billiard table very attractive. We include two matching pool cues, a set of billiard balls, and a rack so you'll have everything you need. This table is shipped partially assembled. Assembly is easy and only requires common household tools. The table is designed to install in less than an hour. With its durable construction and elegant style, this table will excite even the most avid player.
If you are looking for a high quality, beautifully crafted pool table, the Minnesota Fats Billiards table is the one for you! This Covington style table is durable and elegant, with a sleek design and hand-carved wooden accents.
Related Videos 7 1/2' Lighted Air Hockey Table
If you're searching for a sturdy air hockey table to put in your game room, try the HT600! It is equipped with interactive LED lights and boasts a full size air hockey playing field for more excitement and fun.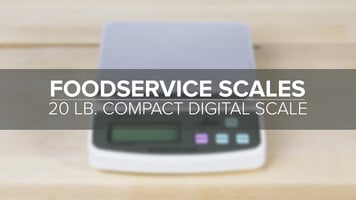 20lb. Compact Digital Scale
Find out why this 20 lb. compact digital scale is ideal for all of your weighing needs, in this quick video!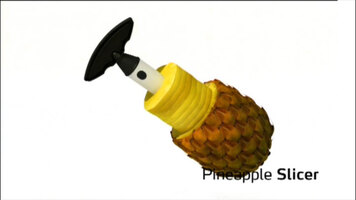 Vacu Vin Pineapple Slicer Demonstration
This easy-to-follow visual demonstration will show you how simple it is to slice all of your pineapple with the Vacu Vin Pineapple Slicer!