Hi, I'm Grace with DMI Sports. Let's look at some of the features of our premier dart board, the CricketPro 800. The E800 is a true 15 and 1/2 inch tournament size board. It is the same size used for league and tournament play around the world. It has 39 games and 179 variations for all skill levels. The board features Arachnid's NylonTough segments. The nylon segments are tested and proven to outlast and play quieter than any other board on the market. Look closer at these segments and you'll see another Arachnid-exclusive design--the square-hole technology. I know what you're thinking. How does a round point go into a square hole? Square holes actually catch and hold darts better than round holes. While most boards only have one or two displays, the E800 has 9 total displays: 4 individual score displays, plus our unique tri-colored LEDs for cricket and a huge scoring display that gives you suggestions during the games and makes setups easier. LEDs are brighter and last longer than other displays and the displays on this board make it really easy to see who is winning at any time. That means no squinting or walking up to the board to see the scores. Want to add some fun to the game? Turn on the heckler feature which will hassle you and your friends for bad darts. There's even a solo play feature, which lets you compete against the machine. 6 full size darts and extra tips come with the board. No other dart board brand comes with this quality of darts. Power adapter and hanging kit instructions are also included. The CricketPro 700 is truly the premier dart board of today! Play on it and you'll see why. If you haven't already, check out our Arachnid-brand overview video. I highly recommend you take a look. You'll find out why Arachnid is the leader in electronic scoring dart games.
With 39 games and 179 variations of traditional dart games, the Arachnid CricketPro 800 cranks up the fun and excitement in any game room. It boasts nylon segments, exclusive square-hole technology, and 9 total LED displays.
Related Videos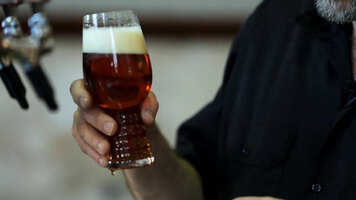 Spiegelau IPA Beer Glass
Learn how this Spiegelau IPA beer glass can enhance the beer you serve in your restaurant or bar! It's specifically designed with great aromatics and will push the beer's great aromas to the nose.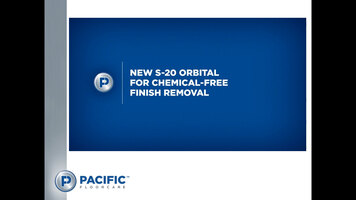 Pacific S-20 Orbital Scrubber
Find out why Pacific's S-20 orbital scrubber is one of the best on the market by checking out this video!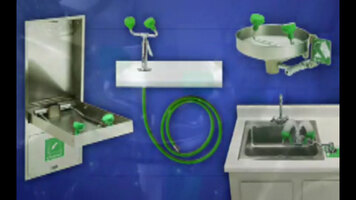 T&S Brass: The Importance Of Eyewash Stations
Watch this video to learn how important emergency eye wash stations are for your employees' safety. Not just for chemistry labs and class rooms, an emergency eye wash station provides added safety and protection for your kitchen workers' eyesight!