Hi, I'm Grace from DMI Sports. Let's take a look at some of the features on one of our top selling premium dart boards, the CricketPro 650. The E650 is a true 15 and 1/2 tournament size board. It's the same size that is used for league and tournament play around the world. It has 24 games and 132 variations for all skill levels. The board features Arachnid's NylonTough segments. The nylon segments are tested and proven to outlast and play quieter than any other board on the market. Look closer at these segments and you'll see another Arachnid-exclusive design--the square-hole technology. I know what you're thinking. How does a round point go into a square hole? Square holes actually catch and hold darts better than round holes. The E650 has great displays. There are 4 individual score displays, plus our unique tri-colored LEDs for cricket. LEDs are brighter and last longer than other displays and the tri-colored LEDs for cricket are so simple and easy to understand that our competitors wish they thought of it. The displays on this board make it really easy to follow who is winning at any time. There is even a solo play feature to compete against the machine. 6 full size darts and extra tips come with the board. No other dart board brand comes with this quality of darts. Power adapter and hanging kit instructions are also included. The CricketPro 650 delivers all the fun and durability that you'd expect from an Arachnid board. Play on it you'll see why! If you haven't already, check out our Arachnid-brand overview video. I highly recommend you take a look. You'll find out why Arachnid is the leader in electronic scoring dart games.
For tons of games and variations of traditional dart games, try this CricketPro 650 dart board! It boasts NylonTough segments and exclusive square-hole technology to outlast and play quieter than any other dart board on the market.
Related Videos
Hobart HS Series Slicers
The Hobart HS series slicers are easy to use, simple to clean, and offer a variety of quality features. Watch this video to learn all about their advanced design!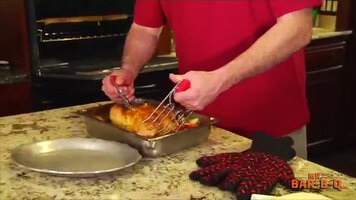 Mr. BBQ Grilling Accessories
This quick video shows you some of our Mr. BBQ tools in action, including shredding claws, marinade injectors, grilling gloves, and a non-stick grilling topper!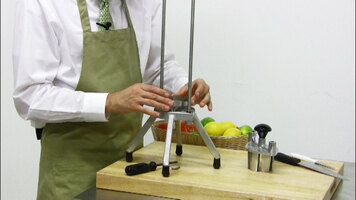 Nemco Wedger Blade Replacement
See how easy it is to change the blades on your Nemco 428-8 wedger! And remember, because these blades are constructed of razor sharp stainless steel, it's important to be careful when attaching the replacement blade.