Welcome to Vollrath University! I'm Chef Rich and we are here today to talk to you about the Vollrath Contoured carving station. You can see that this is a beautiful looking piece, right? It fits right in with the rest of the Contoured line, the buffet stations, and the melamine platters and stands. It's all really nice looking stuff, but it is quality stuff as well. Some of the features of this carving station include welded tubular steel frames and chrome plating for durability and looks. On the front panel here, we have a contoured glass panel as a breath guard for the guest with top and bottom plates that are solid surface materials and give it a really nice upscale look and feel. To keep things hot, we've got two 250 watt heat lamps, both controlled by a single toggle switch on the other side. The cutting board is a knife-safe cutting board with some nice features. It has a large spot to wipe down and easily dispose of any trimmings that you cut off. Underneath to catch the product, there is a small, easy-to-access pan. Also, around the edges of the cutting board, there is a little bit of space left open on either side for liquids to drip away. Underneath, the groves are drafted so that the liquids will channel toward the catch pan. It is a nice design so you have no standing liquids and it incorporates an easily removable catch pan that will take care of anything that will drip. It is a great product and a beautiful-looking front of the house piece that allows you to carve meats, or even if you're going to just do some hot holding in a different situation. It doesn't always have to be something carved. It's easy to clean, has an NSF cutting board, and both the cutting board and the base plate do remove for easy cleaning. This is just a nice, functional, and beautiful-looking piece. For more information on this carving station, or any of the Contour products, see us online at Vollrath.com
Searching for a beautiful front of the house carving station? Look no further than this Vollrath Contoured carving station with an NSF Listed cutting board and an easy-to-clean design.
Related Videos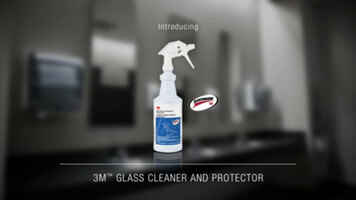 3M Glass Cleaner
Keep your mirrors, windows, and other glass surfaces clean with 3M's glass cleaner! Designed to protect glass as well as clean it, this special glass cleaner will keep surfaces looking cleaner longer.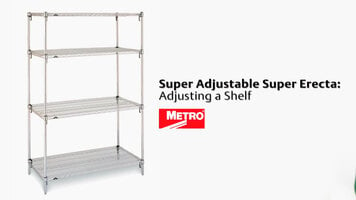 Metro Super Erecta Shelving: Adjusting a Shelf
Adjust your Metro Super Erecta shelving unit to gain up to 25% increased storage space. Watch this video to learn how!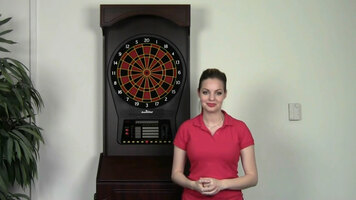 Arachnid E800 Arcade Style CricketPro Dart Game
Impress all of your friends with this Arachnid E800 arcade style game! Coming with a cherry finished exterior, storage shelves, 39 games, and 179 variations, this arcade style dart board is the ultimate unit for any game room.