The X-Carts from Rubbermaid are the industry's most durable collapsible basket truck system. Each cart features a compact, collapsible frame that reduces its width by 75% to improve organization of storage areas and increase your staff's productivity. Multiple models and sizes are available. First, the 4 bushel, or 150 liter, size features a compact and lightweight design perfect for smaller jobs and applications. Step up to the 8 bushels, 300 liters, for larger, bulky loads such as turndown service. Divide and sort with ease using the multi-stream cart that has two 4 bushel, 150 liter, compartments. Each cart is designed to blend into the environment, conceal supplies, and reduce the noise of your cleaning staff. Empower your team, to transport supplies discreetly, refresh guest rooms quickly, and sort supplies with ease. Efficiently maintain your property or business, while staying organized, by upgrading to the collapsible X-Cart.
The collapsible X-Cart from Rubbermaid is the most durable collapsible basket truck system on the market. Watch how this cart not only handles the largest loads but also collapses when not in use to keep storage areas tidy.
Related Videos KitchenAid Pasta Press Attachment
Add a KitchenAid pasta press attachment to your stand mixer to create fresh, homemade spaghetti, macaroni, and rigatoni!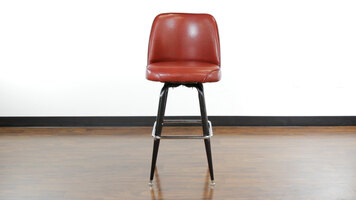 Lancaster Table and Seating Barstool Assembly
Watch our short video to learn how quick and easy it is to assemble your new Lancaster Table and Seating barstools!
Garlic Paste
Garlic is such a versatile ingredient that nearly every cuisine on the planet uses it (Italian salad dressings, Chinese stir fry, Spanish marinades, etc.). Here, Mercer demonstrates the simple process of making your own garlic paste at home.