Serve customers their favorite vintage of merlot, pinot noir, and more with a Core balloon wine glass! This glass is made to hold 12.5 oz. of wine at a time giving customers a generous portion of your most popular drinks. The rounded bowl is perfect for showing off the color of the wine, while the tapered top streams the fragrant aromas right to your customers' nose for a rich, full flavor with every taste. Made with a durable stem and a sturdy foot, this wine glass is sure to leave a great impression on any guest.
Perfect for Italian restaurants, upscale bistros, and other restaurants, the Core balloon wine glass holds 12.5 oz. of your best red varietals and is sure to please your customers! Check out this video to learn more.
Related Videos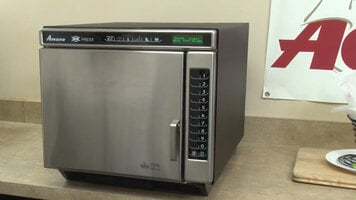 Amana Xpress ACE14 Jetwave High-Speed Oven: Overview
Offering custom menu creation with over 100 programmable menus, the Amana Xpress ACE14 Jetwave high-speed oven is perfect for cafes, supermarkets, and convenience stores. Watch this brief video to learn more!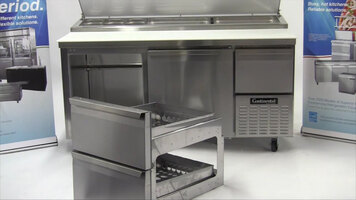 Continental Refrigerator: Converting Doors to Drawers on Pizza Prep Tables
Looking to change the doors on your Continental Refrigerator pizza prep or base unit to drawers? Thanks to this helpful video, you can quickly and easily convert your unit to better suit your foodservice needs.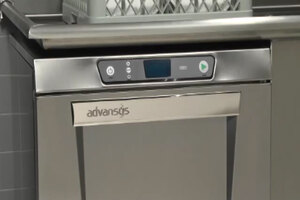 Hobart Advansys LXE Undercounter Dishwasher
Watch this video to learn about the advanced features of the Hobart Advansys LXE Undercounter Dishwasher. Explore the benefits of each model so your business can truly enjoy the convenience these Hobart dishwashers provide.