Hi I'm Steve Ziegler, product expert at the WEBstaurant store. I'd like to take a minute to show you the Chef Master professional hand held knife sharpener. As we all know, a dull knife is a dangerous knife. This Chef Master knife sharpener is the least expensive and most portable way to keep your knives reliably sharpened. Let's take a look at out this pocket sized knife sharpener works. First, take the knife to be sharpened and place it upside down on a clean dry work surface. Have the tip of the knife sticking just over the edge of the table. Use the knife sharpener guide and place it at the heel of the knife to be sharpened, and work your way down in five smooth, light strokes. Just like this. Now let's see how we did. If you have any questions about the Chef Master knife sharpener, or any of our knife sharpeners, please feel free to use our live chat button.
Not only are dull knives a pain to work with, but they can be dangerous too! This hand held knife sharpener from Chef Master is one of the least expensive, most portable ways to keep your knives reliably sharp.
Related Videos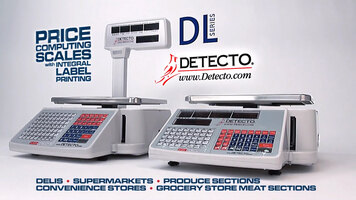 Cardinal Detecto DL Series Price Computing Scales
Delis, supermarkets, butcher shops, grocery stores, convenience stores and more can benefit from this high-tech scale series. Create customized labels, conduct PLU transactions, and easily program time saving shortcut keys with the Detecto DL Series Price Computing Scales, technology that will boost the efficiency and convenience for your operators and customers.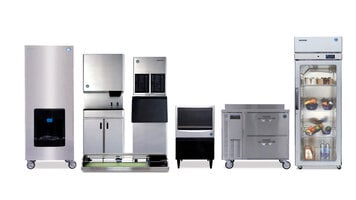 Hoshizaki AM-50BAE Undercounter Ice Machine
Hoshizaki ice focuses on quality, design, and comfort. Delivering the ultimate in performance and reliability, Hoshizaki is perfect for your home or work environment.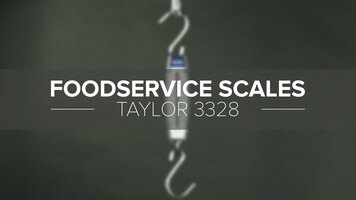 Taylor 3328 Industrial Hanging Spring Scale
Easily read pound or kilogram measurements with the Taylor 3328 hanging scale's red pointer. Thanks to its industrial quality and durable steel construction, this reliable scale is perfect for all businesses!