Not only is a dull knife a dangerous knife, but it's just a pain to work with. Hi I'm Steve Ziegler, product expert at the WEBstaurant store. Today I'm showing how to use our two Chef's Choice manual knife sharpeners. I have both the two stage Chef's Choice 450 for all of your straight edge knives, and also the Chef's Choice 430 for your serrated blades. Here is how the Chef's Choice two stage knife sharpener works. First you're going to want to take your dull knife, put it in your right hand, and as you can see there is nothing worse than a paring knife that can't cut through a tomato. So we're going to dry that off. You're going to put your Chef's Choice knife sharpener right on a clean, steady, dry surface. Put the knife in stage 1 (and this is clearly marked stage 1 and stage 2, which is tough to see on video but it's there) and you're going to want to put the heel of your knife in, and press the blade up against those rollers. We're going to go 25 times back and forth, just with light downward pressure. Subsequent times when you go to sharpen this you won't need to do it so often. Once you are done with stage 1, and you've done your 25 passes, you're going to want to go to stage 2. This is actually going to put a second edge on your knife; a micro bevel edge for added sharpness. Again, press the blade up against the rollers and use almost no pressure in this stage. We're going to go 10 passes, clean off your knife, and then let's see if we have a sharp knife. You can see how much better that this knife is. Again, you don't have to do as many passes the second time you use the knife sharpener. Now that we've spoken about the Chef's Choice 450 for straight edge blades, let's take a look at the Chef's Choice 430 sharpener for serrated edge blades. Again you are going to want to put this on a clean, dry, steady surface about waste high. Grab your serrated edge blade and how many passes you are going to take through this sharpener depends on the type of blades that you have. It can be anywhere from 10-50. Just check your blade on a tomato in the middle of your sharpening to see if it's become sharp enough. You don't want to over-sharpen with this. Again, put your left hand on the sharpener and just run your blade through. You're going to want to put no downward pressure on this. That light sawing sound you hear is the sound of the 100% diamond abrasives doing the work for you. Now that we're just about done I'm going to take this and clean the blade off, and let's just check it on one of these tomatoes here. I think we have this knife sharp enough. Well thank you for watching, and if you have any questions or comments about our knife sharpeners feel free to use our live chat button.
Not only are dull knives a pain to work with, but they can be dangerous too! Learn how to use our Chef's Choice handheld knife sharpeners for both straight edge and serrated blades so all of your knives remain factory sharp.
Related Videos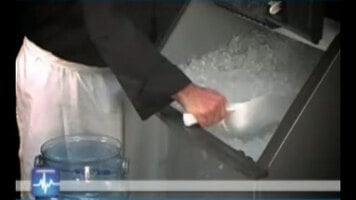 Introduction to the Manitowoc Indigo Series Ice Machines
Manitowoc Ice's new Indigo series ice machines boast 6 improvements to their design for maximum performance, quality and reliability. Watch the video to learn more!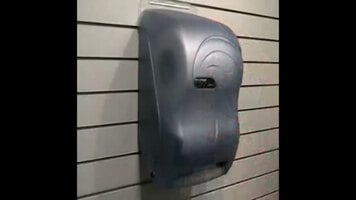 San Jamar Hands Free Paper Towel Dispenser
Learn just how easy it is to load paper towels into your San Jamar hands free paper towel dispenser! These hands free dispensers will increase sanitation at any business.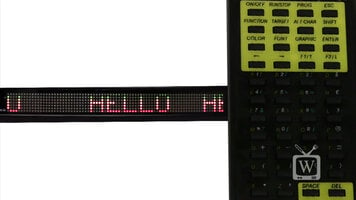 Pro-Lite TruColor II Scrolling Color LED Sign
With 16 colors, 28 color arrangements, 26 pre-programed graphics, and 25 programed text effects to choose from, getting a customer's attention has never been easier than with the Pro-Lite TruColor II Scrolling Color LED sign!