Polish the glass in your business to a healthy shine with Noble Chemical Reflect glass cleaner. This fast acting glass cleaner is perfect for windows, doors, mirrors, display cases, and more. So you can quickly wipe down the surface without leaving any residue behind. Reflect formulated with high power cleaning that cut through grime, dust, and soils without harming the surface underneath as well making it easy for you to polish the area you just cleaned with a soft cloth. Thanks for watching and if you have any questions please click on our live chat button.
Polish the glass in your business with Noble Chemical Reflect glass cleaner. It quickly removes dirt, soils, and grime from windows, doors, and mirrors without leaving a residue behind.
Related Videos DaVinci Gourmet Flavored Lemonade and Tea
Learn how to easily create mouth-watering lemonades and teas with this step-by-step video by DaVinci Gourmet! Whether you're making it by the glass or the gallon, these flavored drinks are sure to become a favorite in your restaurant or bar.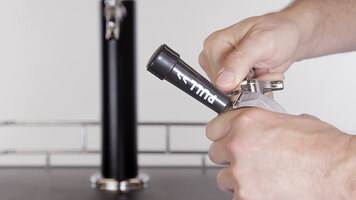 Avantco Kegerator Assembly
Learn how to easily install your Avantco Kegerator with this simple, step-by-step video! Once set up, customers can relax and enjoy your most popular beer.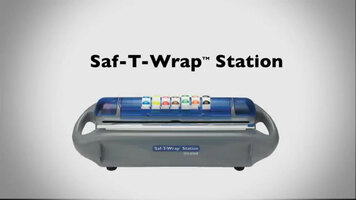 San Jamar Saf-T-Wrap Station
Ensure proper food rotation and sanitary film and foil storage with the Saf-T-Wrap Station from San Jamar! For additional information about this smart food safety innovation, check out this short video.