Good coffee is important to people and people spend a lot of money on coffee beans and filtering their water to make sure that they have the best coffee possible. The problem is, people don't often keep their coffee equipment clean. Take this airpot that I found up in our writer's coffee station, writer's not exactly known for keeping things really clean. So I'm going to take this down into our kitchen, clean it out, and let you see what our product, Klearly Koffee, which is one of my favorite products, can do to clean out this coffee airpot. We'll see how these writers have been taking care of this thing.
Coffee airpots are used all day, every day, especially in office settings. Watch this video and check out our step-by-step directions for more tips on How to Clean a Coffee Pot.
Related Videos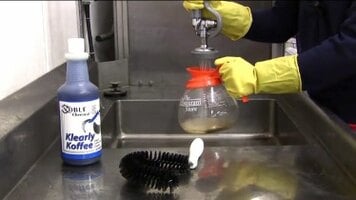 Klearly Koffee Liquid Coffee Pot Cleaner
Coffee stains on your coffee decanters, airpots, mugs, and glassware look unsightly and destroy the flavor of your coffee. Just a few squirts of Klearly Koffee and some warm water is just the thing to take out these tough stains!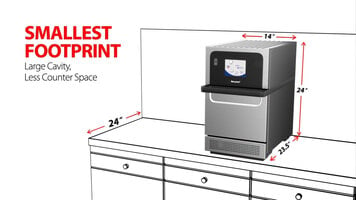 Merrychef eikon e2s High Speed Oven
Cook thoroughly, efficiently, and quickly with the Merrychef eikon e2s oven. Combining convection, microwave, and impingement technologies, this oven cooks 20 times faster than commercial units, so you know it's worth peeking at this short video to find out more about what this speedy, compact oven has to offer!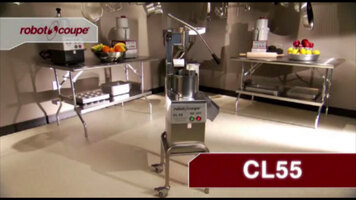 Robot Coupe CL55 Series D
This video demonstrates the power and versatility of the Robot Coupe CL55 pusher series D! If your salads are in high demand and you depend on being able to make large quantities quickly, then the CL55 should be a staple in your kitchen.