To change a blade set on the Nemco Easy Lettuce Cutter is actually very simple. First thing you'll do is take this pin. Then you're going to lift this handle, and you're going to line up the holes in the back of the handle, and you're going to insert this pin. Right like that. That's going to hold your pusher block up and out of your way. You'll notice that there are these two clips on either side of the base of the guideposts. What you're going to do is grab them down here (there is a little place to grab them) and you can just pop them like that, and they come right off very easy. And then you're going to take the blade set and pull it up off of the pins, being very careful because these blades are sharp, and you can take it off and replace it with a new blade set. If you want to change the actual blades, you'll see there are screws right here. You can unscrew those and then follow the instructions that come with the blades. To reattach, you just line your holes up with the little pins, and you can just takes these clips, push them down, push these stoppers down, and there you are! It's as easy as that to change the blades on the Nemco Easy Lettuce Cutter.
Follow these step-by-step instructions to safely and easily replace the blade on your Nemco Lettuce Cutter.
Related Videos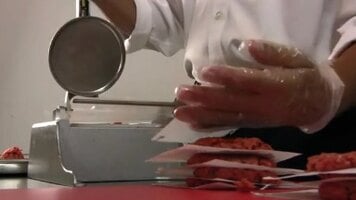 Patty Press
Your customers expect consistency, and our patty press will help you make perfectly sized hamburger patties every time! It also saves you valuable time in the kitchen when you would be rolling patties by hand.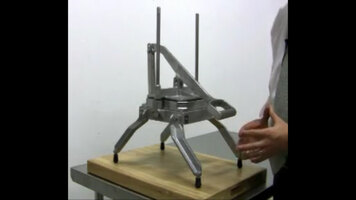 Nemco Easy Lettuce Cutter
If you prefer to shred your own lettuce but hate the hassle, then the Nemco easy lettuce cutter is for you! Learn how you can save money and prevent browning by cutting and shredding lettuce with the Nemco Lettuce Cutter.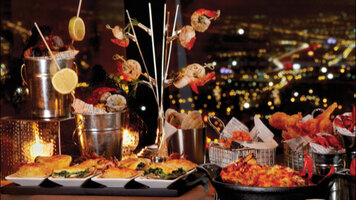 American Metalcraft Product Line
American Metalcraft's products are a great way to bring quality and style to your buffet tables. American Metalcraft has everything you need--from sauce cups to stainless steel tasting trees--to make your food display visually dynamic.