Introducing the redhead Adcraft's new upgrade electric glass washer. This heavy duty glass washer was made to be used in a commercial kitchen or busy bar environment. The GW-120 is powered by a one-third hp motor which sits above the waterline and spends five heavily bristled brushes below. The 8 3/4" metal brush cleans the inside the glass while the shorter seven-inch brushes simultaneously clean the outside. Lipstick and other dirt are quickly removed in a matter of seconds leaving your glasses clean and sparkling. These brushes are also interchangeable with other leading brand brushes. It's easy to install, easy to use, and requires no special plumbing. Only use low suds detergent in the water. Granular powder detergents are not recommended. The GW-120's overall dimensions are eight and three-quarters wide fifteen and three-quarters deep and 19 inches high. It has a 115 volt, 4.3 amp electric rating, comes with a seven foot cord and NEMA 5-15 plug and must be plugged into a grounded circuit. It is CE approved. Quality, performance, durability, and price make the GW-120 upright glass washer a top choice for any food service operation. Please read the instruction manual prior to use. Thank you for taking your time to watch this video! Note that Adcraft offers a one-year limited replacement warranty on all of their electric countertop items. We also suggest that you watch our troubleshooting video which discusses frequently asked questions as well as shows how to maintain this product. Please visit our website at www.admiralcraft.com to see the full line up of our products.
Watch this short video to learn about the great features and benefits of this Admiral Craft bar glass washer!
Related Videos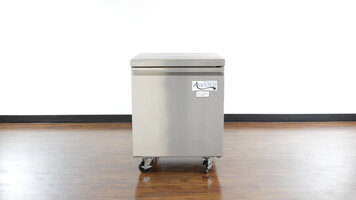 Avantco TUC27R Undercounter
To learn about the many features and benefits of the Avantco TUC27R undercounter refrigerator, check out our short video!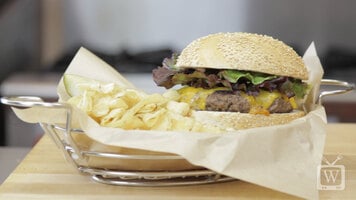 How to Use an Avantco Meat Grinder
Learn how the best ways to use and maintain your Avantco meat grinder!
Foxs U-Bet Brooklyn Egg Cream Drink
Try making a delicious Brooklyn Egg Cream using Fox's U-Bet Syrups!