Hi, I'm Steve Ziegler, Product Expert at The WEBstaurant Store, and today I'm here to tell you how to take a big onion and turn it into big money. How is it that those steak houses are able to sell their steaks for so little? Well obviously their drink sales are a profit center, but the other reason is that they have profitable appetizers that really sell well. And there's nothing like the sight and the smell of an onion in full bloom to attract your patron's interest and their dollars. Now making a flowering onion like this is easy, providing you have the right tools. We have the right tool here for you, right now – It's called the "Nemco Easy Flowering Onion Cutter". Now that we have this onion prepped, I'm going to set it on the stool on the frame of the cutter. I'm going to put the root right in the hole of the stool and try to line it up and try to get it centered. Then I'm going to bring the handle down and let the blade set rest on top of the onion. I'm going to double check and make sure that's centered. I need to adjust this just a little bit so that we're right in the middle of the onion. Now what I'm going to do is apply firm pressure and just bring this handle down like that. Now my next step is to bring the handle back up and we're going to let this ejector take the onion out of the blade set. And you can see how that works. Beautifully, perfectly-flowered onion. Now it's ready to go ahead and batter, and bread, and fry, and serve to your customers. Now if you want to bloom a smaller onion, the Nemco Easy Flowering Onion Cutter comes with this adapter here which fits right into the stool on the frame. And what this does is it allows you to perfectly bloom even a smaller onion. Again, we're going to go through the same steps as a large onion. And now we have a smaller appetizer for your customers. Now that you've seen how easy it is to bring an onion to full bloom, I wanted to let you know that all of the instructions for battering, breading, and frying are included with your unit. It's all very simple. I just wanted to take a second to mention how to plate this up as well. Once your have your flowered onion, you'll put it in a large, shallow bowl like this Homer Laughlin pasta bowl right here and then, what you'll do is take the root out with the included core cutters. They have one for large onions and one for small onions. Once you take the root out, you can just place your sauce in the middle and then serve it to your customer. Well thank you for watching, and if you have any questions, please feel free to use our "Live Chat" button.
Blooming onions are a great way to boost profits at your restaurant! With one stroke, you can make the perfect flowering onion with the Nemco blooming onion cutter!
Related Products


Related Videos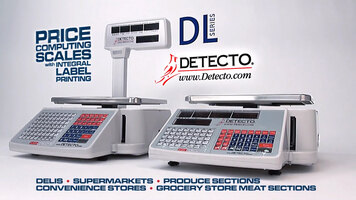 Cardinal Detecto DL Series Price Computing Scales
Delis, supermarkets, butcher shops, grocery stores, convenience stores and more can benefit from this high-tech scale series. Create customized labels, conduct PLU transactions, and easily program time saving shortcut keys with the Detecto DL Series Price Computing Scales, technology that will boost the efficiency and convenience for your operators and customers. WNA Comet Gala Holdaplate
The WNA Comet gala holdaplate is an innovative cocktail plate that allows your guests to hold both their beverage and plate in one hand! This plate is perfect for parties, galas, and other special events.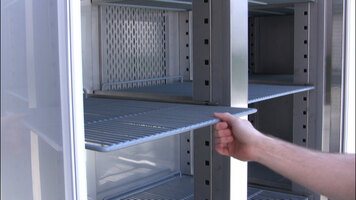 Avantco CFD-3FF 3 Door Reach In Freezer Review
The CFD-3FF 3 Door Reach In Freezer's 72 cu. ft. of storage space is perfect for your commercial kitchen! Featuring everything from a digital display to a durable stainless steel construction, you get high quality and maximum storage space for less!