If you serve fruit plates, have a salad bar, or make lots of desserts, you know that coring and wedging apples can be a real chore. And you know those handheld corers are only so much help in the fall when you have lots of apples to prep. Hi, I'm Steve Ziegler, Product Expert at the WEBstaurant Store. To make this task easier, we introduced Nemco Easy Apple Corer. This unit is so easy to use, all you have to do is take your apple, place it core side down on the hole on the blade-set, which you can see right there. Then we're going to take the heavy pusher block and push it straight down on the apple. Let's go ahead and give this a try. I'm just going to set that right in there and you can see, how easy and quick that was to make perfect wedges and to perfectly core this apple, so much easier than one of those handheld corers if you're going to use that. The Nemco Easy Apple Corer is NSF approved and it's also very easy to clean. When it comes time to change the blade on this Nemco Easy Apple Corer, all you have to do is go to the blade-set that's listed as a companion item on this page. When you click that, you'll find a video that will show you just how to change the blades on this unit. Well thank you for watching, and if you have any questions, please feel free to use our "Live Chat" button.
Forget about using a handheld apple corer! Cut and core apples cleanly and precisely on the first try, with the Nemco easy apple corer. These stay-sharp, stainless steel blades even minimize squeezing and bruising!
Related Videos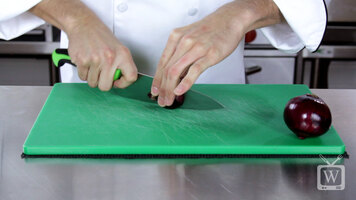 Cactus Mat Board Buddy
Learn how the Cactus Mat Board Buddy helps keep your staff safe while preparing ingredients for your most popular dishes!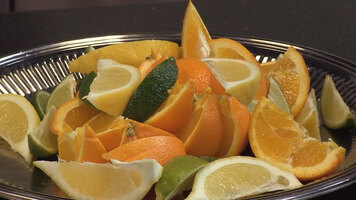 Vollrath Redco Wedgemaster
Looking for a unit that wedges your fruits and vegetables in a breeze? Check out this video to learn about the Vollrath Wedgemaster 2, and see all its new and improved features!
Taylor TS Mechanical Portion Control Scales
Get portability, NSF approval, and reliability in a small and inexpensive package through the Taylor TS Mechanical Portion Control Scales! This video will walk you through the initial set up of your scale as well as how to use the tare function.