The Avantco C30 Coffee Brewer's pour over design and simple push button operation make it perfect for any coffee shop, diner, convenient store or break room. The unit's sturdy, stainless steel basket holds your coffee grounds in place while water showers down evenly upon them for optimum flavor extraction, just like the more expensive commercial coffee makers. For a rich consistent product every time, this coffee brewer makes piping hot coffee at the ideal brewing temperature of 201-205 degrees Fahrenheit. The Avantco C30 pour over coffee brewer features three reliable warmers so that you will always have hot coffee ready to serve your eager customers. One of the warmers is even slightly raised for easier accessibility and convenient space saving efficiency. This coffee brewer has a sleek, stainless steel exterior that is both visually stunning and easy to clean. If you have any questions about the Avantco C30 pour over coffee brewer, or any other product offered here at theWEBstaurantStore.com, please feel free to use the live chat with one of our friendly customer solutions specialists who will be happy to help!
See how this sturdy and easy-to-use coffee brewer from Avantco can be a great addition to your restaurant! Its compact structure and 3 warming trays make it convenient for you to always have hot coffee ready to serve to your customers.
Related Videos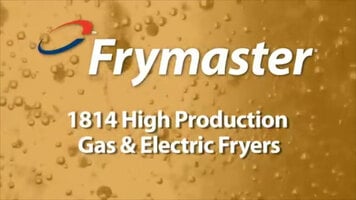 Frymaster 1814 Series
The leader in oil, energy, and space savings, Frymaster's 1814 fryer series will help you manage your kitchen costs. The fryers come in multiple sizes and incorporate easy controls and innovative filtration systems to meet your needs.
GOJO® ADX-12 Manual Soap Dispenser: Refill
Provide customers with a hygienic experience by always refilling your soap dispensers. This video provides a step-by-step tutorial on the proper technique to change out your GOJO® ADX-12 soap refill.
Turbochef HHC2020 Conveyor Oven
Make the most out of your conveyor oven by using the Turbochef HHC2020! It is equipped with a 50/50 split conveyor belt that allows you to cook two different products with two different cooking times at once!