Snap 2 horizontal pieces to 2 chair legs
Use screws to secure all 4 pieces
Lock high chair seat into place
Use screws to secure the seat to the base
Attach screw covers
Snap on tray and fold into place
Check out this video to learn the simple steps to properly assemble a Lancaster Table & Seating high chair!
Related Videos
How to Assemble a Lancaster Table & Seating Chair with Casters
Watch our short video to learn just how easy it is to assemble your new Lancaster Table & Seating plastic high chair with casters!
Vermette Keg Jockey
The Vermette keg jockey features a lift hook that can easily grip kegs from the top for easy stacking or bottom for placing on a keg rack. Just crank the lever and effortlessly move any size keg you wish!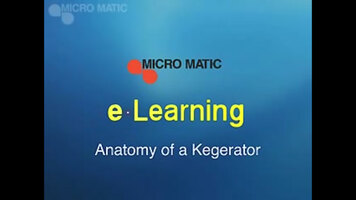 Micro Matic Anatomy of a Kegerator
This brief video shows you how a kegerator works, from how to set one up and clean it, and even how to build your own!