The Avantco C10 Coffee Brewer is the perfect addition for your coffee shop, diner, restaurant, or break room. The simple push button operation and pourover design makes brewing delicious, hot coffee a breeze! The C10 brews at the optimal brewing temperature of 201 to 205 degrees Fahrenheit for rich, consistent coffee every time. It is ETL and UL sanitation listed, and its all-stainless steel construction makes for easy clean-up. With a 2.2 liter water tank reservoir, your customer's favorite coffee will always be on hand. The Avantco C10 features one upper and one lower warmer, so you'll always have a fresh pot of coffee ready for customers while the next pot is brewing. This Avantco Coffee Brewer is considerably less expensive than its competitors and brews great quality coffee every time. If you have any questions, please feel free to contact our customer service representatives.
See how easy it is to brew consistently rich coffee every time with this coffee brewer from Avantco. The affordability and various other features of this brewer make it perfect for any diner, coffee shop, or break room. It's even ETL and UL listed!
Related Videos
How to Assemble an Avantco Kegerator
Watch this video to see a step by step tutorial on assembling your Avantco kegerator so you can begin using it for your parties, events, and fundraisers! Check out how easy it is to set up, and get started today!
All-In-One Popcorn
With All-In-One popcorn, making your customers' favorite snack has never been simpler! Check out this video to learn just how quick and effortless it is to make perfect popcorn every time with All-In-One popcorn.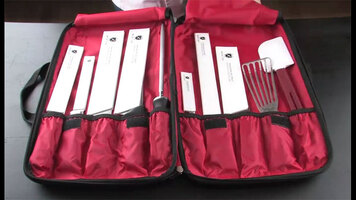 Mercer Knife Pack Plus
Transporting your knives and other tools to and from work can be a hassle, but Mercer's knife pack plus makes it easy! Boasting a useful knife carrying case and backpack, keeping your kitchen tools safe and sanitary will be a breeze.