(Transcript Unavailable)
Bring efficiency and dependability to your restaurant kitchen with the Avantco 2 door reach-in refrigerator. This 46.5 cu. ft. refrigerator is packed with standard features for a lower price that will make daily activities in your kitchen easier.
Related Videos Star Waffle Baker
Learn the important features of the Star waffle baker!
Installing Teflon Liners
In this video, Chef Tony from ACP explains how to best install the new Teflon liners into the AXP-MXP22 oven. Check out his helpful hints and brief demonstration.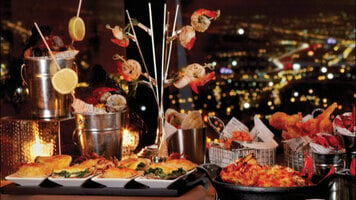 American Metalcraft Product Line
American Metalcraft's products are a great way to bring quality and style to your buffet tables. American Metalcraft has everything you need--from sauce cups to stainless steel tasting trees--to make your food display visually dynamic.