(Transcript Unavailable)
Bring efficiency and dependability to your restaurant kitchen with the Avantco CFD 2 door reach-in freezer. This 46.5 cu. ft. freezer is packed with standard features for a lower price that will make daily activities in your kitchen easier.
Related Videos
Grand Slam Hot Dog Roller Grill
Learn why the Grand Slam HDRG12 hot dog roller grill is the perfect fit for your business!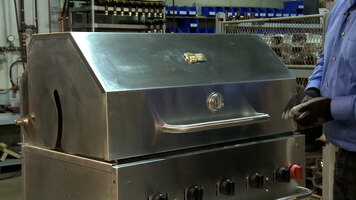 Crown Verity Roll Dome Removal and Installation
Watch this video to learn how to remove and install the roll dome on your Crown Verity grill!
AXP-MXP22 User Options
If you would like a brief overview of how to utilize the user options of the AXP22 oven, then check out this video. There are 17 different user options so that you can customize this oven to your individual kitchen needs!