(Transcript Unavailable)
Bring efficiency and dependability to your restaurant kitchen with the Avantco CFD 2 door reach-in freezer. This 46.5 cu. ft. freezer is packed with standard features for a lower price that will make daily activities in your kitchen easier.
Related Videos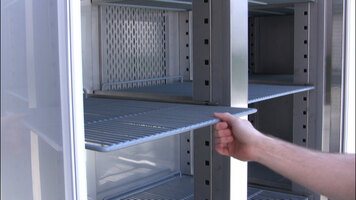 Avantco CFD-3FF 3 Door Reach In Freezer Review
The CFD-3FF 3 Door Reach In Freezer's 72 cu. ft. of storage space is perfect for your commercial kitchen! Featuring everything from a digital display to a durable stainless steel construction, you get high quality and maximum storage space for less!
Robot Coupe CMP-300 Combi
The Robot shows off the CMP-300 Combi's ability to increase speed and efficiency in the kitchen. The applications for this versatile tool are endless! Check out this video to see just a few.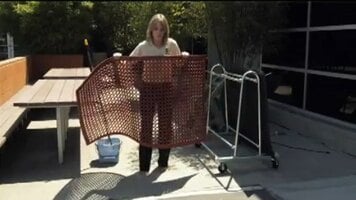 How To Clean Your Anti Fatigue Kitchen Mat
Watch this video to learn how to properly clean your rubber anti fatigue kitchen mat. All you need is some warm water, mild dish detergent, deck brush, and a secure rack to transport your mats between cleaning and drying.