This is an Eco Products Evolution world hot and cold paper food container. It's made with 24% post-consumer recycled fiber, which means some of the paper in this cup used to be office paper. It comes in four sizes: 8 oz., 12 oz., 16 oz., and 32 oz., and accessories include the world's first lid made from 25% post-consumer recycled polystyrene. Custom printing is an option. For more information on this and our other Blue Stripe products, please visit ecoproduct.com.
Check out these Evolution world hot and cold paper food containers from Eco Products! Made of 24% post-consumer recycled fiber, you'll be making an eco-friendly choice. Available in a variety of sizes, these containers are perfect for food service!
Related Videos
Hamilton Beach Coffee Urns: Descaling
Descaling your Hamilton Beach coffee urn is simple with just some plain white vinegar, a bag, and some warm soapy water. Check out this video to learn more!
How to Make a Waffle Cone
Learn how to make your own waffle cones with this easy step-by-step guide! Also, check out our waffle cone makers for a simple way to create delicious cones!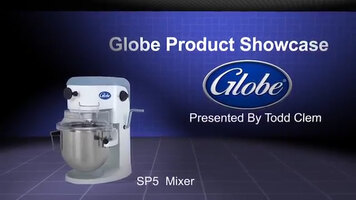 Globe 5 Quart Commercial Stand Mixer
This short video highlights the unique benefits of the Globe 5 qt. mixer, including all stainless steel tools, extra ventilation for its powerful DC motor, and the ability to make full 4 lb. dough balls!