All black marker boards come with a set of four neon markers. The black surface is magnetic and has an aluminum frame. Wall mounted blackboards come in three sizes. The mobile blackboards come in two sizes. The mobile blackboards are two-sided and are easily reversed. The marker is easily erased using a soft cloth and glass cleaner.
Learn about the different sizes and styles of Luxor black marker boards so you can choose the best one for your business!
Related Videos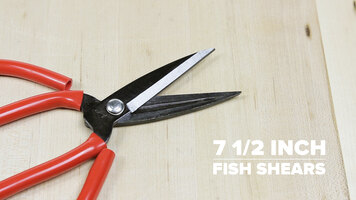 7 1/2 Inch Fish Shears
Quickly and easily prepare all types of fish for cooking with these 7 1/2" fish shears! With strong steel blades and a wide, comfortable grip, these shears are a must-have in your commercial kitchen.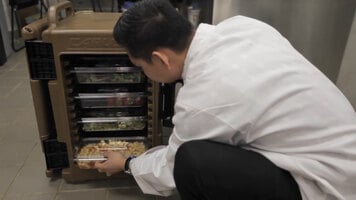 Carlisle Cateraide Series
Learn about the features and benefits that come with Carlisle's line of Cateraide food and beverage transporters!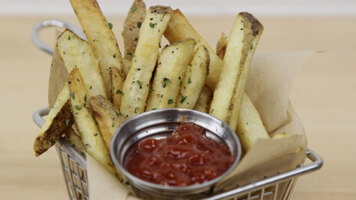 How to Use a French Fry Cutter With a 3/8 inch Blade
Watch this video to learn how to use, clean and maintain your French fry cutter! These step by step visual instructions will be sure to help you keep your French fry cutter with a 3/8 inch blade running like new.