All black marker boards come with a set of four neon markers. The black surface is magnetic and has an aluminum frame. Wall mounted blackboards come in three sizes. The mobile blackboards come in two sizes. The mobile blackboards are two-sided and are easily reversed. The marker is easily erased using a soft cloth and glass cleaner.
Learn about the different sizes and styles of Luxor black marker boards so you can choose the best one for your business!
Related Videos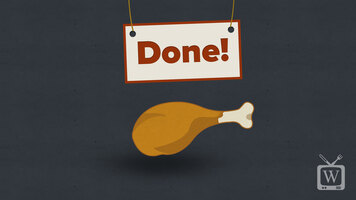 How to Filter and Stabilize Your Fryer Oil
This video shows you how to extend the life of your fryer oil and save you money! With the help of MirOil's fry powder, you can serve delicious fried foods while cutting down on costs. How to Use a Pan Extender
Watch this quick video to learn how you can use a pan extender with your sheet pans to bake delicious cakes with ease!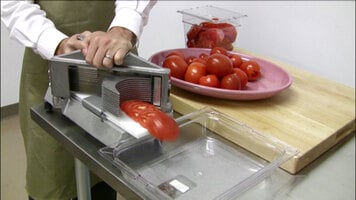 Tomato Slicer
Stop wasting precious time in the kitchen slicing tomatoes with a knife! With a Nemco Easy Slicer, you can cut all different sizes and shapes of tomatoes so whether you're serving hamburgers, subs, or salads, you get the perfect tomato every time.