All black marker boards come with a set of four neon markers. The black surface is magnetic and has an aluminum frame. Wall mounted blackboards come in three sizes. The mobile blackboards come in two sizes. The mobile blackboards are two-sided and are easily reversed. The marker is easily erased using a soft cloth and glass cleaner.
Learn about the different sizes and styles of Luxor black marker boards so you can choose the best one for your business!
Related Videos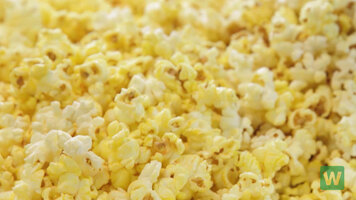 Carnival King Royalty Series Popcorn Popper
Everybody loves popcorn! This Carnival King Royalty Series popcorn popper is certain to be a hit with customers. Watch this video to learn why this phenomenal machine will be a brilliant purchase for your restaurant!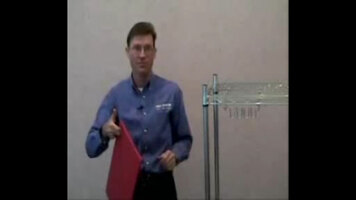 San Jamar Cut-N-Carry Cutting Board / Hanging Hook Rack
Use the San Jamar Cut-N-Carry Cutting Board to prevent 3 types of cross-contamination: from people to food, from unsanitary storage, and from not having separate preparation areas for different food types!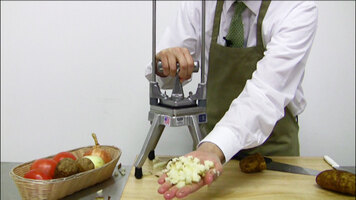 Vegetable Dicers
Dicing vegetables for soups, salads, and your signature dishes has never been easier! Use the Nemco N555000-1 Easy Chopper to save time and labor as you quickly slice and dice onions, tomatoes, potatoes, celery, and more.