All black marker boards come with a set of four neon markers. The black surface is magnetic and has an aluminum frame. Wall mounted blackboards come in three sizes. The mobile blackboards come in two sizes. The mobile blackboards are two-sided and are easily reversed. The marker is easily erased using a soft cloth and glass cleaner.
Learn about the different sizes and styles of Luxor black marker boards so you can choose the best one for your business!
Related Videos How Durable are Gold Medal Products
Gold Medal products are designed to withstand repeated use without sacrificing quality or performance. Check out this video to see how durable a sno-kone machine can really be (but don't start doing this to yours!)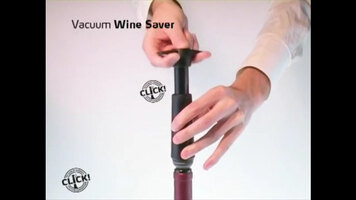 Vacu Vin Wine Saver Vacuum Pump Demonstration
If your business occasionally sells wine by the glass, then this tool is a must-have. See how this easy-to-use Vacu Vin Wine Saver Vacuum Pump seals in the flavor of your wine and gives you more glasses per bottle!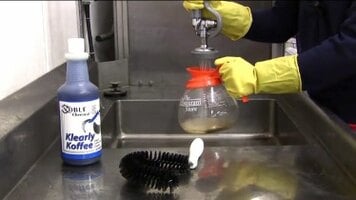 Klearly Koffee Liquid Coffee Pot Cleaner
Coffee stains on your coffee decanters, airpots, mugs, and glassware look unsightly and destroy the flavor of your coffee. Just a few squirts of Klearly Koffee and some warm water is just the thing to take out these tough stains!