Looking for an easy way to clean your popcorn popper? Well look no further. Carnival King's kettle kleen is the perfect choice for cleaning your popcorn popper. It's simple to use and removes tough grease and carbon build-up with ease. Great for your busy concession stand or snack bar. This cleaner allows for daily cleaning, and it is safe for use with all metals. Kettle Kleen is also safe for use with sheet pans, cookware, and racks, and will not harm coatings on pans. It is also approved for use with all metals, including but not limited to: aluminum, stainless steel, iron, chrome and brass. Carnival King is a brand you can trust for a cleaner that will blast through grease and oil and soften hard carbon deposits, leaving your popcorn kettle looking cleaner than ever! Please note, mix only as directed and only as much as required for a single use. Keep this container securely closed when not in use and consult the spec sheet and label for cleaning ratios and instructions for pots, pans, stove parts, and ovens! For routine daily use, mix 1oz. of kettle kleen with two quarts of warm water. Stir to dissolve, which creates the solution and pour carefully into the popper's kettle to the desired depth. Next, turn the kettle on, heat and watch closely. When the solution starts to boil, turn off the heat and allow the contents of the kettle to cool for 30 minutes. Then, empty the kettle and Wipe the inside of the kettle clean and rinse it with warm water. For exceptionally dirty kettles, repeat these steps as necessary and it may also be helpful to let the kettle kleen solution soak in the kettle for 6-8 hours. Thanks for watching and if you have any questions, please click on our live chat button!
In need of a dependable solution to clean your dirty popcorn kettles? Watch this video to learn how to remove tough grease with Carnival King Kettle Kleen!
Related Videos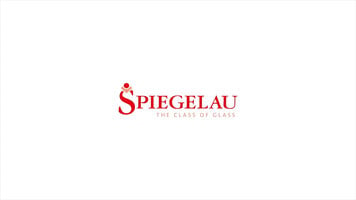 Spiegelau Glassware
Spiegelau glassware is professional, durable, and stylish. With products for all occasions, you can put your trust in Spiegelau for quality glassware!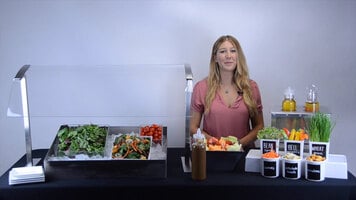 Cal-Mil Salad Displays
Reinvent your salad bar with Cal-Mil's salad display! With dressing caddies, cold bowls, and write-on crocks, you're sure to present your salads with style!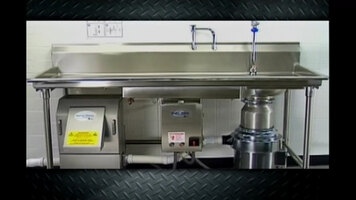 InSinkerator Waste Xpress
Check out this video on InSinkerator's Waste Xpress! Learn more about specific details and features this unit has to offer. As well as, how to clean and assemble the unit. Plus, tips on how to keep it at maximum performance level.