Ensure your employees are safe by using the Board Buddy! A black, non-slip mat for use under cutting boards to prevent them from slipping around while food is being cut on them. It is easy to wash and great sanitary alternative to kitchen towels.
Learn how the Cactus Mat Board Buddy helps keep your staff safe while preparing ingredients for your most popular dishes!
Related Videos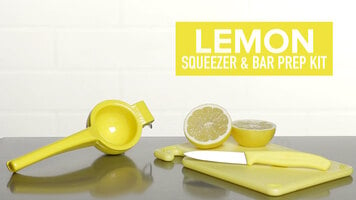 Lemon Squeezer and Bar Prep Set
Squeeze fresh lemon juice for your signature cocktails with the lemon squeezer and bar prep kit! Equipped with a squeezer, cutting board, and paring knife, this kit is just what you need to create delicious drinks!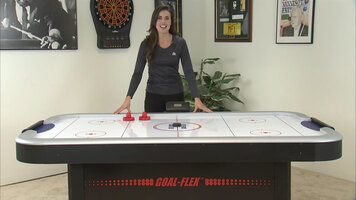 6' Air Hockey Table
Compete against your family and friends with this HT250 air hockey table, boasting a patented goal flex technology that allows you to customize your experience and participate in over 80 different game variations! KitchenAid Stand Mixer Roto Slicer / Shredder Attachment
This video takes a look at the roto slicer / shredder attachment for KitchenAid stand mixers - perfect for processing an array of firm fruits, vegetables, and more!