Countertop induction ranges are great for preparing foods at catered events or banquets and have become extremely popular the last decade due to their safety and energy efficiency. Avantco offers three different sizes and types of inductions ranges for your foodservice needs based on light, medium, and heavy duty usage. The Avantco ICBTM-20 countertop induction range offers great usability and performance for light duty applications. Some of the features and benefits include; accepts induction-ready pots or pans with a bottom diameter of 5 to 8 inches. Power level with 15 settings with wattages from 500-1800. Temperature mode from 140-460 degrees Fahrenheit. Easy to read digital display and lockable keypad. A 170 min. timer with 5 minute increments. It automatically switches to standby mode when cookware is removed from surface and will shutoff automatically after 2 hours of continuous use for safety purposes. It is ETL and CE Listed, FCC Compliant; 120V and 1800W, a cord and NEMA 5-15P plug are included. You can find a large selection of induction ready pots and pans on our site for all of your induction cooking needs and remember, please click on our live chat button if you have any questions!
To learn about all the great features of the Avantco ICBTM20 countertop induction range, watch this video and see which model is right for your foodservice needs. See why these ranges have become so popular over the past decade!
Related Videos
The Advantages of Induction Cooking
Available in three different sizes and types, countertop induction ranges can reduce energy consumption by 30%, and allow you to prepare food safely and quickly. Watch this video to learn about the many other advantages of induction cooking!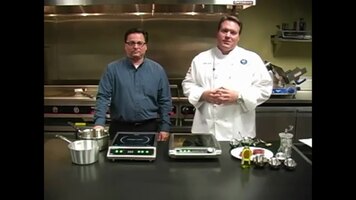 Vollrath Mirage Pro vs. Mirage Cadet
This video will help you learn the main differences between Vollrath's Mirage Pro and Mirage Cadet induction cookers. Basic functions and features are also covered.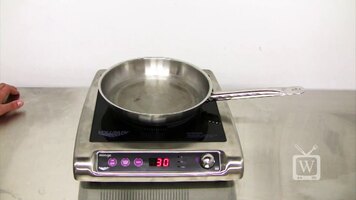 Induction Ranges
Explore the benefits of induction cooking, such as enhanced safety and increased efficiency! Also, learn what kind of pan to use with your induction range. From countertop ranges to a drop in units, we have the right induction range for you!