Looking for a slicer that lets operators focus on getting the job done? The easy-to-use Hobart HS Series is the clear choice. Only Hobart gives you zero knife exposure during sharpening and cleaning. The optional patented knife removal system takes just a simple push and twist, while keeping the knife edges perfectly protected. The Borazon sharpening stone comes with a lifetime guarantee and keeps the knife edge sharp. Our HS Series anodized models also have six automatic interlock features, including requiring a home start position, gauge plate and carried system interlocked, closed to stop interlock, a no-volt release, and 30 second shutoff. When you want a slicer that's simple to operate, the choice is clear cut. Trust the Hobart HS Series Slicer. Learn more about the HS Series Slicer.
Watch this video to learn more about all the easy-to-use features of the Hobart HS Series Slicer! If you're looking for a high-quality and simple product, the Hobart HS Series will provide you with the most reliable slicer!
Related Videos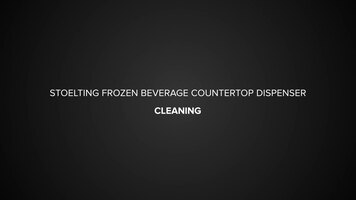 How to Clean the Hobart HS Slicer
Watch this video and see for yourself how simple it is to clean and care for your Hobart HS Series Slicer! Learn about this line's easy clean features and other qualities that make these slicers the prime choice for your business! Cambro Versa Food Bar for Schools
This video gives you a look at the Cambro Versa Food Bar for schools. This food bar system allows schools to quickly and easily provide food and snacks, and it also accommodates speedy menu changes.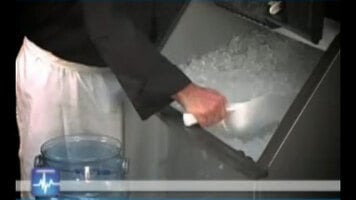 Introduction to the Manitowoc Indigo Series Ice Machines
Manitowoc Ice's new Indigo series ice machines boast 6 improvements to their design for maximum performance, quality and reliability. Watch the video to learn more!