Looking for a slicer that meets NSF 8 standards and makes cleanup a snap? The Hobart HS Series with its easy clean features is the clear choice. Our patented ring guard cover prevents debris buildup during operation, and it's easy to slide on or off. The angled gauge plate design helps keep juices away from the index knob and control panel. And the continuous one-piece base reduces seams and gaps and enhances the ease and thoroughness of cleaning. Our exclusive tilting removable carriage system and rear-mounted removable meat grip arm allow for thorough cleaning and sanitation. The Borazon sharpening stones are submersible and can be used either wet or dry. Lift and cleaning legs make it easy to reach and wipe underneath. The optional removable knife and removable tool can be placed in your sink or ware washer as an assembly, so that they can get fully washed. So when easy cleanup matters, the choice is clear cut. Trust the Hobart HS Series Slicer. Learn more about the HS Series Slicer.
Watch this video and see for yourself how simple it is to clean and care for your Hobart HS Series Slicer! Learn about this line's easy clean features and other qualities that make these slicers the prime choice for your business!
Related Videos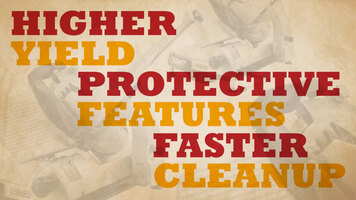 Hobart HS9 Slicer vs. The Competition
What makes the Hobart HS9 stand out from other slicers? Watch this video to learn more about the Hobart HS9 slicer and all of its superior features!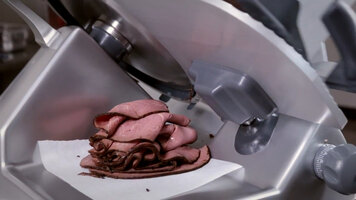 How to Use the Hobart HS Series Slicers
Watch this video to learn more about all the easy-to-use features of the Hobart HS Series Slicer! If you're looking for a high-quality and simple product, the Hobart HS Series will provide you with the most reliable slicer!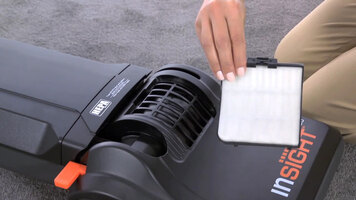 Replacing the Filter on the Hoover Bagged Upright Vacuum Cleaner
The Hoover Bagged Upright vacuum cleaner comes with two filters, one of which traps 99.97% of dust and pollens. Watch this video to learn how to replace these filters on your Hoover Bagged Upright vacuum cleaner to keep your establishment clean.