Thanks to cool touch end panels to prevent accidental burns, the Avantco EB102 double burner countertop range is perfect for buffet tables and catered events. Each burner has 750 watts of power to deliver consistent heating. Its cool touch end panels protect users from accidental burns, making the EB102 ideal for self-serve applications. At just 4 pounds, this lightweight range is easy to transport to all your catered events. And at 21 1/4 inches wide, its compact design is a real space saver. Each burner has its own control knob, allowing you to adjust the temperature to low, medium, and high. This unit is UL Listed. It can operate on 120 volts. It comes equipped with a 22 inch cord and plug. Be sure to check out our entire line of Avantco EB Series Electric Burners.
Learn about the features, advantages, and specifications of the Avantco EB102 countertop range!
Related Videos Cecilware Soft Serve Machine Design
This video gives an overview of a classic white Cecilware soft serve machine! Perfect for your ice cream shop or concession stand, this frozen product dispenser comes in dual and single bowl models.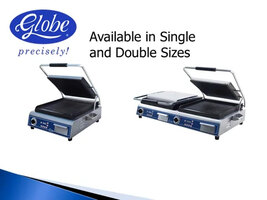 Globe Deluxe Sandwich Grills
These Globe sandwich grills are perfect for cafes, delis, bistros, restaurants, and grocery stores! Their cast iron, heavy-duty platens are available in either smooth or grooved designs, and you can choose between single and double models.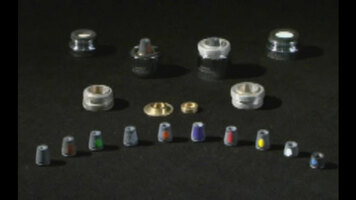 Save Water by Installing a Low Flow Pre Rinse Spray Valve
When you see two pre-rinse spray valves operating side by side like in this video, it's easy to visualize all the water you're wasting by not using a low flow model! This T&S low flow pre rinse spray valve will increase your water and cash flow.