The Avantco 11 qt. soup warmer is an effective and cost efficient way to keep all of your soups fresh, piping hot, and ready to serve. A reliable temperature control knob helps to provide you with consistent, even heating, while a bright orange power indicator alerts staff when the unit is turned on. This warmer includes a stainless steel liner that is both durable and easy to clean, while the aluminum container offers tremendous heat tolerance. It also comes with an additional edge that can be used to easily lift the insert from the container. The Avantco 11 qt. soup warmer features a convenient hinge lid and an ergonomic handle that makes for simple operation. With an attris_active, black powdered shell exterior and a magnet with 13 different flavored labels, including onion soup, chili, and tomato soup, the Avantco 11 qt. soup warmer is a versatile piece of equipment that is perfect for many applications. Each of these useful features are built into a unit that measures only 15 inches high and 13 inches wide, to help save valuable counter space for other equipment and prep tools. Thanks for watching, and as always, if you have any questions, please use our live chat button.
Keep all of your best soups fresh, hot, and ready to serve with the Avantco 11 qt. soup warmer. Its stainless steel liner and aluminum container are easy to clean and highly heat retentive, making it a big addition in functionality.
Related Videos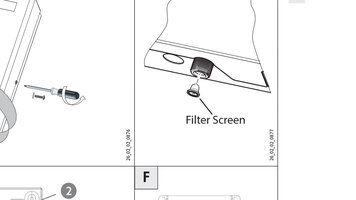 Stiebel Eltron Tempra: Cleaning a Filter Screen
Follow these simple steps to remove and clean the filter screen on your Tempra or Tempra Plus water heater.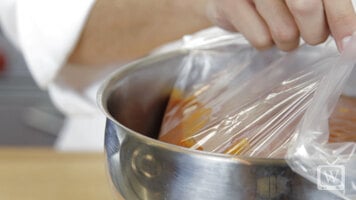 Nylon Pan Liner Overview
Nylon pan liners save you time and money in the kitchen. Plus, these liners are disposable; making for an easy clean up! Watch this video to learn more on these nylon pan liners and how they can help you out!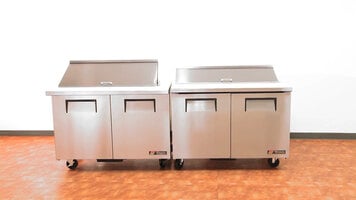 True Sandwich and Salad Prep Refrigerator
Learn the ins and outs of True's sandwich and salad prep refrigerators!