This is the Edlund model S-11 Manual Can Opener, the most sanitary can opener in the food service industry. Its NSF certified, all stainless steel, dishwasher safe, and rustproof designed to open up to 50 cans a day comes with the longest warranty in the industry, 5 years against manufacturing defects. As with all Edlund products, the S-11 was designed with operator safety, sanitation, and productivity in mind. Extremely easy to dis-assemble to remove the parts for cleaning, or replacement. To remove the knife, simply raise the handle, remove grenade pin, remove the knife holder, and using a thumbscrew disengage the knife and turn it over for secondary use. All Edlund manual can openers have two-sided blades to allow double the life. To put it back together, simply put the knife holder back in place, and replace the grenade pin, and your can opener is ready to use. To change the gear, you simply put the can opener back in the base and turn the handle counterclockwise to unscrew the arbor and handle from the gear. Remove it from the opener and the gear simply slides out while the knife holder holds the spring in compression. As you can see the Edlund stainless steel gear says Edlund Up so you can never make a mistake putting the can opener back together properly. To reassemble, put the gear back into the opener, side the handle and arbor back in place and turn it clockwise to put the unit back together. About 15 second for changing each part and your can opener is ready for use again. Productivity, sanitation, safety.
See how easy it is to disassemble, clean, and change the gears of the Edlund S-11 manual can opener! The first all-stainless steel can opener in the industry, it is perfect for cutting through medium volume can opening chores.
Related Products

Related Videos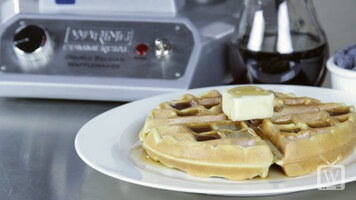 Waring Double Belgian Waffle Maker
The Waring WW200 Belgian waffle maker has 1400 watts of power and triple coated nonstick plates, making it an efficient and easy-to-clean choice for your business. Check out this video to see the other great features this waffle maker has to offer!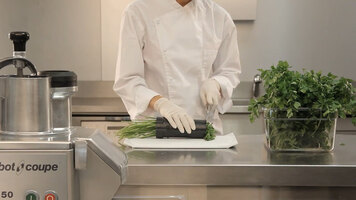 Parsley Kit for the Robot Coupe CL50 Gourmet Food Processor
Learn how to chop up lots of parsley, onions, and tomatoes in no time with the CL50 Gourmet food processor from Robot Coupe!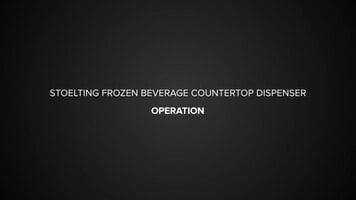 InSinkerator Disposer Operation
Check out this video to learn how to use your InSinkerator disposer! Plus, learn how it can help save you time and money while increasing efficiency.