With 3,750 watts of power the Avantco EG24 will give you great production for your restaurant. This griddle features a 15.5 inch by 24 inch grilling surface. You'll be able to get high output out of a small 24.5 inch wide footprint. Two temperature control knobs allow you to control each side of the griddle independently. You can accurately control temperature between 120 and 570 degrees. Cleanup is a breeze with this removable grease pan. The 3/8 inch thick steel griddle plate will give you long service life. This unit can operate on 208 or 240 volts. This unit comes equipped with a 48 inch cord and plug. Make griddle cleaning easy with our Grill Gear cleaning kit. It includes everything you need to clean and polish your Avantco griddle. Be sure to check out our entire line of countertop griddles!
This video describes the features of the Avantco EG24 countertop griddle, an indispensable piece of cooking equipment! Discover if this griddle is right for you, and also learn some tips for proper cleaning.
Related Videos Vollrath Redco InstaCut 5.0
The Vollrath Redco InstaCut 5.0 has the ability to slice, dice, wedge, and core all your products with ease! With 6" of clearance below the blades, you'll have plenty of room for a bowl or food pan to collect your finished products.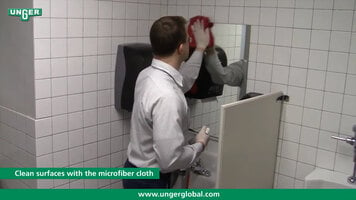 Unger Restroom Cleaning Steps Part 2
Watch this step by step video to learn how you can use Unger's specialized restroom cleaning tools to thoroughly and efficiently clean your restrooms.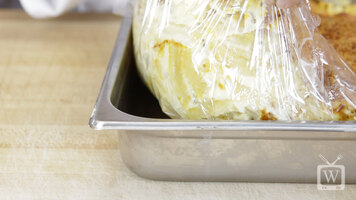 PTL Pan Liner Overview
Check out how pan liners can save you time and money in the kitchen! These pan liners are oven and microwave safe and are available in a variety of shapes and sizes. Additionally, they can withstand temperatures from -100 to 400 degrees Fahrenheit.