(Transcript Unavailable)
Get the most out of your new purchase by watching this easy-to-follow video that shows you how to assemble your new Metro myCart!
Related Videos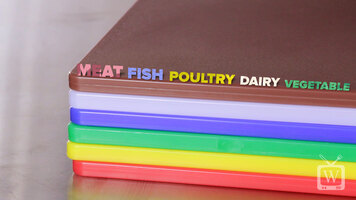 Color-Coded Cutting Boards
Learn how to keep your food safe and prevent cross-contamination by following these simple rules of color-coded cutting boards!
Pacific S-20 Auto Scrubber Overview
This video gives you an inside look at all of the features and benefits of the Pacific S-20 auto scrubber that make it an excellent choice for your floorcare needs! Ribbon Footed Etched Blade Grater
Perfect for making thin chocolate or cheese curls, this ribbon footed etched blade grater features an anti-slip foot for stability. Check out this video to see the ribbon footed etched blade grater in action!