The Versa food bar ultra series is part of the Versa food service system. It is a portable, non electric, durable food bar that is easy to clean and maintain. It is available in two sizes. The five foot, 152 centimeter food bar can hold four full size pans and the six foot 183 centimeter food bar can hold five full size pans.

The food bar and sneeze guards are NSF Listed. The sneeze guards and optional tray rails knockdown within seconds to fit through a standard 36", 91 centimeter doorway. The food bar has two lockable storage cabinets separated by a divider wall that can each hold up to 50 lbs, 22 kg, of non perishable items. Each cabinet can be locked with a padlock for extra security.

The food bar can keep food cold for 4 or more hours without the use of ice by using Cambro buffet camchillers or cambro coldfest pans and crocks. The food bar is offered in a variety of colors, works well as a salad bar, breakfast cart, grab and go system, or alternate food line for packaged meals and beverages with a Versa cart for POS systems.
Learn more about the many different features and benefits of the Cambro Versa Ultra food bar and the many different options you have to choose from by checking out this video!
Related Videos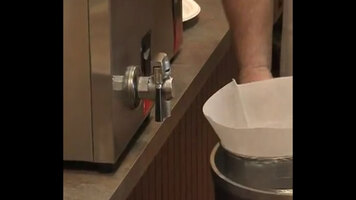 How to Clean a Vollrath Deep Fryer
Want to learn how to clean your Vollrath deep fryer? Watch this video to see just how easy it can be!
Choice Wrap Nap Napkins
Wrapping flatware in napkins can become a time consuming job, but our choice wrap nap napkins will save you both time and money! Because these napkins are already flat, you can cut out the step of unfolding napkins before you wrap your flatware.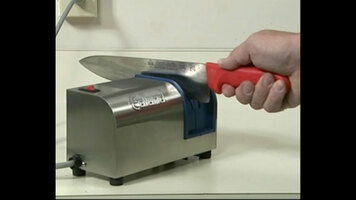 Edlund 401 Electric Knife Sharpener
Check out how the Edlund 401 electric knife sharpener recreatesa factory fresh knife edge every time! Also, hear feedback from real chefs on how the Edlund 401 electric knife sharpener improved their business.