The Cambro compartment tray is ideal for use in cafeteria style feeding. This tray is easy to hold and has a textured surface to resist scratching. This tray has six compartments in total, five for food and one for utensils. These trays meet the school meal requirements for portions of fresh fruits, vegetables, proteins, grains and milk. This tray is available in one size, one shape, and three different FDA approved material. The Cambro compartment tray is made of virtually unbreakable polycarbonate. The budget compartment tray is made of ABS, a high performance and impact resistant material. The penny saver compartment tray is made of copolymer, an economical choice. These trays stack 2x2 in the open end tray camrack, OETR314, which reduces dishwasher cycles. The Cambro compartment trays are available in a variety of colors depending on material. These trays can be used with Cambro reusable bowls to serve cereal, soup or salad while reducing trash, food waste, and cost. For more information on the Cambro compartment tray and possible bowls to use with the trays, visit www.cambro.com
Watch this video to learn about the many different types of Cambro compartment trays and how they can be an excellent addition to your cafeteria line!
Related Videos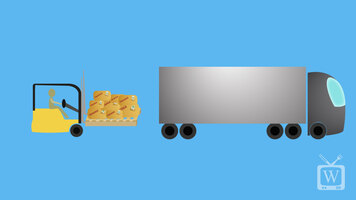 Shipping With the WEBstaurant Store
Watch this informative video to learn some tips that will help you save on shipping when you order from the WEBstaurant Store! How to Make Caramel Corn
This video shows you how easy it is to make delicious, customer-pleasing caramel corn using Gold Medal's Corn Cooker Mixers!
Features Of The Metro Side-Load Dish And Tray Carts
Learn about the wide variety of options and features available with Metro Side-Load Dish and Tray Carts! Metro offers adjustability, variety, and protection in all of its carts to allow you to safely handle all of your trays and dishes.