The Cambro 2x2 compartment tray is ideal for use in cafeteria style feeding. This tray has a textured surface to resist scratching. It has easy-grip handles that are easier for children with small hands to hold. This tray has 6 compartments total--five for food and one for utensils. These trays meet the school meal requirements for portions of fresh fruits, vegetables, proteins, grains, and milk.

This tray is available in 2 sizes, 2 shapes, and 2 different FDA approved materials. The Cambro 2x2 compartment trays are made of virtually unbreakable polycarbonate. The copolymer 2x2 compartment trays are an economical choice. These trays stack 2x2 in a Camrack PR314 which reduces dishwasher cycles.

The Cambro 2x2 compartment trays are available in a variety of colors depending on the material. These trays can be used with Cambro reusable bowls to serve cereal, soup or salad, while reducing trash, food waste and cost. For more information on the Cambro compartment tray and possible bowls to use with the trays, visit www.cambro.com.
Check out this video to learn all about the power of two, with Cambro's 2x2 compartment trays--a particularly excellent choice for school cafeterias!
Related Videos
Regency Chrome Epoxy Wire Shelving
Regency chrome epoxy coated wire shelving is perfect for dry storage in your kitchen, warehouse applications, or even retail! Check out this video to see how durable, adjustable Regency chrome wire shelving can bring great benefits to your business.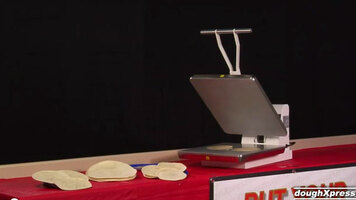 DoughXpress: TXM-20 Manual Tortilla Press 16in x 20in - 220V
a look at the TXM-20 manual tortilla press from DoughXpress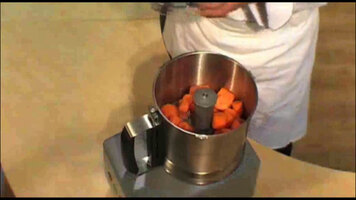 Robot Coupe Blixer 3-H
The Robot Coupe Blixer 3-H food processor is the best of its kind! Watch as the Blixer 3-H liquifies, grinds, chops, purees, and emulsifies its way through meat, carrots, noodles, beets, and much more!