Here's a modern solution to controlling smoking litter. Presenting our smoking management systems, only from Rubbermaid Commercial. Sleek and smartly designed, this is our best seller--The Groundskeeper. The exterior is made of injection-molded plastic so it's durable and weather resistant. The small opening at the top keeps rain out, hides the waste from view, and restricts oxygen to help extinguish burning cigarettes. The steel base plate keeps it stable and adds weight for security, and the galvanized steel canister inside is large enough to hold a large amount of waste while still making it easy to lift out and empty. Contemporary and unobtrusive, it blends well and matches most commercial or office environments. The Groundskeeper, only from Rubbermaid Commercial.
Check out this video to learn how the Rubbermaid Groundskeeper smoking management system helps you do away with smelly, unsightly cigarette litter in the most unobtrusive way possible!
Related Videos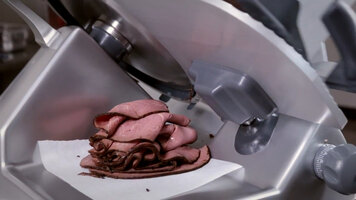 How to Use the Hobart HS Series Slicers
Watch this video to learn more about all the easy-to-use features of the Hobart HS Series Slicer! If you're looking for a high-quality and simple product, the Hobart HS Series will provide you with the most reliable slicer!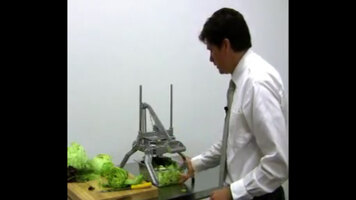 Serve Fast and Fresh Salads
The Nemco Easy Lettuce Cutter allows you to dice your lettuce quick and easy, reducing any of the long labor and browning you usually get when chopping your salad manually
KitchenAid Stand Mixer Ice Cream Attachment
Have a look the ice cream attachment for residential KitchenAid stand mixers!