Here's a modern solution to controlling smoking litter. Presenting our smoking management systems, only from Rubbermaid Commercial. Sleek and smartly designed, this is our best seller--The Groundskeeper. The exterior is made of injection-molded plastic so it's durable and weather resistant. The small opening at the top keeps rain out, hides the waste from view, and restricts oxygen to help extinguish burning cigarettes. The steel base plate keeps it stable and adds weight for security, and the galvanized steel canister inside is large enough to hold a large amount of waste while still making it easy to lift out and empty. Contemporary and unobtrusive, it blends well and matches most commercial or office environments. The Groundskeeper, only from Rubbermaid Commercial.
Check out this video to learn how the Rubbermaid Groundskeeper smoking management system helps you do away with smelly, unsightly cigarette litter in the most unobtrusive way possible!
Related Videos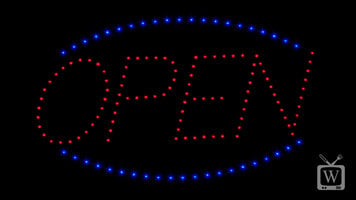 Choice LED Open Sign
This 21" x 13" Choice oval LED open sign will draw customers into your business with its four eye-catching display modes and attractive design. Compared to traditional neon signs, this display is lighter, safer, and uses 50% less electricity!
Rubbermaid Recycling Containers
The key to any recycling program is to always have containers within reach, and Rubbermaid's impressive family of recycling containers give you the durability and flexibility to do just that!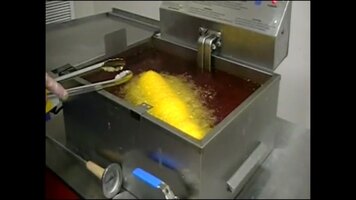 How to Make Saratoga Swirls
Watch this video to learn how easy it is to make Saratoga Swirls with the Gold Medal 5280M Electric Spiral Fry Cutter!