Do you have all of the recycling containers you need for your facility? Presenting our family of recycling containers, only from Rubbermaid Commercial. Choose from easy to clean all plastic containers in dozens of shapes and sizes, manufactured to the standards of strength and durability that's become synonymous with the Rubbermaid brand. All of our recycling containers exceed EPA guidelines for post-consumer recycled content and come imprinted with the universally understood recycling logo. Color coded, the easily recognized blue and green stand out and encourage recycling. From desk side containers to larger slim jim containers that fit next to work stations or vending machines, you'll find that the key to any recycling program is to have containers always within reach. Plus they can also be paired with a wide assortment of lids that can further define their specific collection and sorting. To ensure the success of your recycling program, stock up on recycling containers, only from Rubbermaid Commercial.
The key to any recycling program is to always have containers within reach, and Rubbermaid's impressive family of recycling containers give you the durability and flexibility to do just that!
Related Videos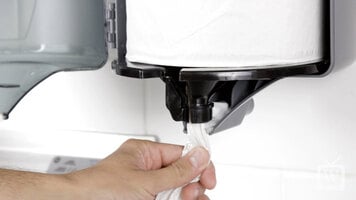 How to Replace a Center Pull Paper Towel Roll
Learn how to quickly and easily replace a center pull paper towel roll!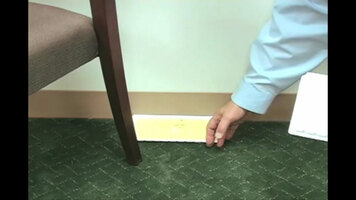 Overview of JT Eatons 155N Stick-Em Rat Glue Traps
These JT Eaton Stick-Em rat glue traps are peanut butter scented and are ideal for catching mice, rats, and insect in your restaurant or home. Be sure to place the glue traps along the wall to get the best results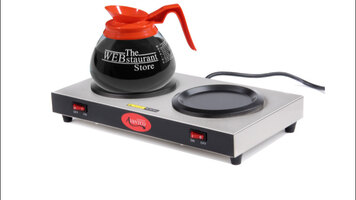 Avantco W52 Coffee Decanter Warmer
You can always have hot coffee ready for your customers with the Avantco W52 dual coffee decanter warmer! Its compact design and ability to be plugged into a standard wall outlet make it easy to use. It's even ETL and UL sanitation listed.