Wanna add some muscle to your jobs? Meet The Brute, the number one industrial waste receptacle, only from Rubbermaid Commercial. This is the most durable workhorse in heavy duty containers. Engineered in all plastic with professional grade construction that won't rust, chip or peel. In fact, in drag tests with other containers, The Brute outlasted them all, going 20% further in distance than our closest competitor. Strong? Brute containers are built to last. They not only resist dents, with reinforced rims, they're virtually indestructible. They all have molded non-slip handles on the sides for easier lifting and emptying. Plus, you can also choose snap-on-lids for a secure, tight fit. No matter what the job, depend on the toughest guy in your crew. Brute heavy duty containers, only from Rubbermaid Commercial.
Learn why Rubbermaid Brute trash containers are sure to provide you with the heavy duty waste receptacle you need for any industrial application!
Related Videos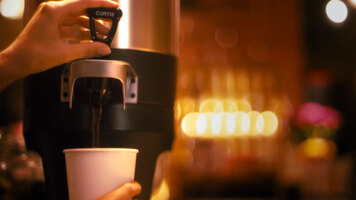 Curtis FreshTrac Thermal Coffee Server
Always be sure that your coffee is hot, rich, and fresh with the Curtis thermal coffee server! With an active LED display that signals when more coffee needs brewed and a FreshTrac system, these servers are the perfect addition to your coffee shop.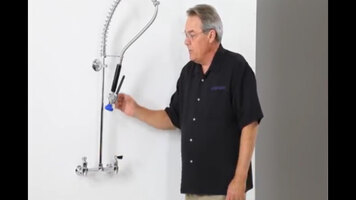 Fisher Pre-Rinse Units
This video shows two Fisher pre-rinsing units and explains what features they each possess. Check out this video to learn more about Fisher pre-rinse units and how they work!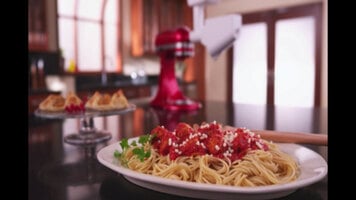 KitchenAid Stand Mixer Strainer and Grinder Attachment
This video gives you a look at the strainer and grinder attachment for KitchenAid stand mixers. These attachments add extra variety to your kitchen!