Wanna add some muscle to your jobs? Meet The Brute, the number one industrial waste receptacle, only from Rubbermaid Commercial. This is the most durable workhorse in heavy duty containers. Engineered in all plastic with professional grade construction that won't rust, chip or peel. In fact, in drag tests with other containers, The Brute outlasted them all, going 20% further in distance than our closest competitor. Strong? Brute containers are built to last. They not only resist dents, with reinforced rims, they're virtually indestructible. They all have molded non-slip handles on the sides for easier lifting and emptying. Plus, you can also choose snap-on-lids for a secure, tight fit. No matter what the job, depend on the toughest guy in your crew. Brute heavy duty containers, only from Rubbermaid Commercial.
Learn why Rubbermaid Brute trash containers are sure to provide you with the heavy duty waste receptacle you need for any industrial application!
Related Videos JT Eaton Kills Bed Bugs Green
Learn how JT Eaton's be bug green label is used to protect your establishment from bed bugs, and how it's safe to use around electronics! See how its main ingredient, diatomaceous Earth, acts as an incredible agent against bedbugs.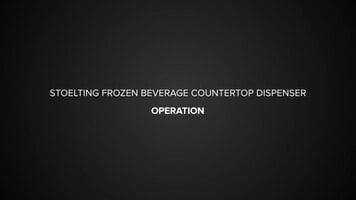 InSinkerator Disposer Operation
Check out this video to learn how to use your InSinkerator disposer! Plus, learn how it can help save you time and money while increasing efficiency.
Features of the Cambro Camrack Wash and Store System
This Cambro Camrack wash and store system will protect your glassware from airborne contaminants and provide efficient, sanitary storage for all of your glasses! It includes a stack of racks with enclosed outer walls, an enclosed dolly, and a cover.