Wanna add some muscle to your jobs? Meet The Brute, the number one industrial waste receptacle, only from Rubbermaid Commercial. This is the most durable workhorse in heavy duty containers. Engineered in all plastic with professional grade construction that won't rust, chip or peel. In fact, in drag tests with other containers, The Brute outlasted them all, going 20% further in distance than our closest competitor. Strong? Brute containers are built to last. They not only resist dents, with reinforced rims, they're virtually indestructible. They all have molded non-slip handles on the sides for easier lifting and emptying. Plus, you can also choose snap-on-lids for a secure, tight fit. No matter what the job, depend on the toughest guy in your crew. Brute heavy duty containers, only from Rubbermaid Commercial.
Learn why Rubbermaid Brute trash containers are sure to provide you with the heavy duty waste receptacle you need for any industrial application!
Related Videos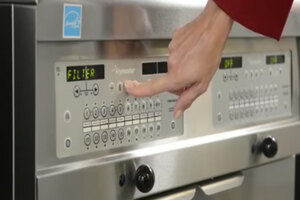 FryMaster FilterQuick Fingertip Filtration
Learn how to quickly and easily use the FryMaster FilterQuick FIngertip Filtration system!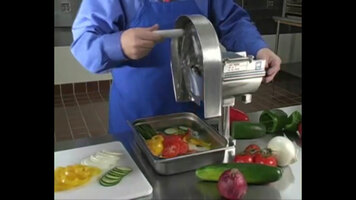 Nemco Easy Slicer
This Nemco Easy Slicer is ideal for slicing fruits and vegetables. It easily mounts to countertops or other flat surfaces, and can be removed in seconds for cleaning or storage.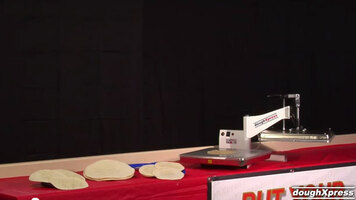 DoughXpress: TXM-15 Manual Tortilla Press 15in x 15in- 220V
A look at the TXM-15 manual tortilla press from DoughXpress.