Assembling restaurant table bases is a very quick and easy process, and in this video I'll quickly show you how it's done. First, here are the parts that will come in your table base kit. We'll be referring to these throughout the video. The first thing you'll do is to take the threaded rod, and slide it through the hole on the spider. Note that the top of the threaded rod will slip into this indentation on the spider. Next add the column, and turn upside down. Now place the base atop this column, making sure it is properly aligned. Now place the washer and nut on the threaded rod, as you screw the nut, make sure that you can feel that the top of the rod is locked inside the indentation on the spider…you may have to pull up and turn a bit. Tighten the nut, and your base is almost finished. Just screw the glides onto the base and you are done. To mount on the table, just place the base onto the center of the table top, making sure to measure, and attach with screws through the holes in the spider. Thank you for watching, and if you have any questions, please contact us!
Before furnishing your bar or restaurant with stylish and sturdy tables, watch this video to learn how to assemble a restaurant table base! Here you'll find the parts and the steps needed for successful assembly.
Related Videos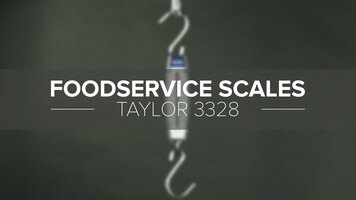 Taylor 3328 Industrial Hanging Spring Scale
Easily read pound or kilogram measurements with the Taylor 3328 hanging scale's red pointer. Thanks to its industrial quality and durable steel construction, this reliable scale is perfect for all businesses!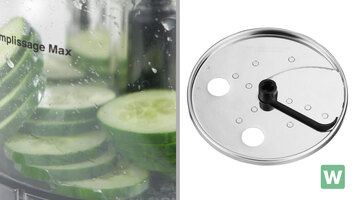 Waring WFP14S Food Processor
Learn about the many features of the Waring WFP14S 3.5 qt. batch food processor and how it can make a great addition to your commercial kitchen!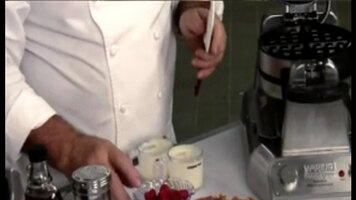 How To Use the Waring WW200 Double Belgian Waffle Maker
The Waring Double Belgian Waffle Maker is not only space saving, but also has heating elements within the iron plates to perfectly bake and brown Belgian waffles every time you make them. Watch this demonstration to see how easy they are to use.