Assembling restaurant table bases is a very quick and easy process, and in this video I'll quickly show you how it's done. First, here are the parts that will come in your table base kit. We'll be referring to these throughout the video. The first thing you'll do is to take the threaded rod, and slide it through the hole on the spider. Note that the top of the threaded rod will slip into this indentation on the spider. Next add the column, and turn upside down. Now place the base atop this column, making sure it is properly aligned. Now place the washer and nut on the threaded rod, as you screw the nut, make sure that you can feel that the top of the rod is locked inside the indentation on the spider…you may have to pull up and turn a bit. Tighten the nut, and your base is almost finished. Just screw the glides onto the base and you are done. To mount on the table, just place the base onto the center of the table top, making sure to measure, and attach with screws through the holes in the spider. Thank you for watching, and if you have any questions, please contact us!
Before furnishing your bar or restaurant with stylish and sturdy tables, watch this video to learn how to assemble a restaurant table base! Here you'll find the parts and the steps needed for successful assembly.
Related Videos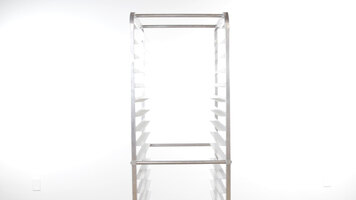 Regency Bun Pan Rack ECON
Watch this video to learn just how easy it is to assemble your Regency bun pan rack! It doesn't take long to set up and purchasing an unassembled unit saves you money on shipping costs!
LED Write-On Sign 16 x 12
Check out these new customizable LED write-on signs! This video shows you how to use these signs and all of the different features they have available.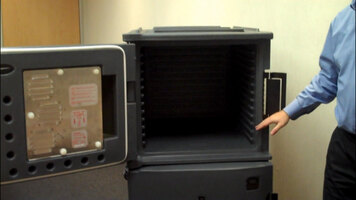 Features of the Cambro Heated Ultra Camcart UPCH1600
Discover the broad applications that make the Cambro Heated CamCart UPCH 1600 the premier selection for caterers, schools, or any large events that require tremendous durability, mobility, and capacity in their food transporter.