In support of the U.S. Environmental Protection Agency's call for total elimination of PFOA by the year 2015, Vollrath is proud to announce new, nonstick coatings made without the use PFOAs. These coatings continue to have the excellent release you have come to count on. But now, through the development of new formulations and state-of-the-art application and curing equipment, Vollrath's coatings have a 30% longer life. With this broad coating offering, Vollrath can provide environmentally coatings meeting the budgetary needs of all of our customers. So how do these coatings differ? CeramiGuard II, the best coating in the food service industry, uses the largest, hardest, and greatest number of reinforcements along with the strongest top layer. SteelCoat x3 uses hard, enlarged reinforcements and a strong top layer. PowerCoat2 uses smaller reinforcing agents. The top layer is smooth and is sometimes preferred for egg preparation. Each of these lines has a different level of performance, and the best pan for you will depend on your particular needs. Watch for the new coatings in our new color-coded packaging in a showroom near you. So when you are considering your fry pan purchase, you can count on excellent release, excellent wear performance, and all with a clear conscience of using a coating that will provide a world that is safe for our children for many years and decades to come.
The U.S. Environmental Protection Agency has called for the total elimination of PFOA by the year 2015. Check out this video to see how Vollrath has responded by creating three new environmentally friendly coatings for their fry pans!
Related Videos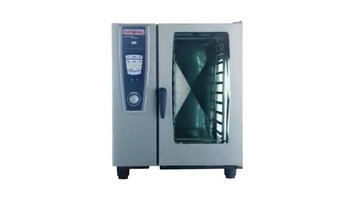 Rational SelfCookingCenter
For Rational, details make all the difference. Their company is made up of master chefs, engineers, food scientists, and physicists to give you the best products in the food service industry, including the SelfCookingCenter!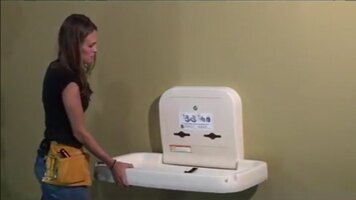 How To Install the Koala Kare KB200 Baby Changing Table
Installing the Koala Kare KB200 Baby Changing Table so that it is secure and meets ADA standards is easy. This video will give you step by step instructions on how to install your new Koala Kare KB200 in the restroom of your restaurant or store.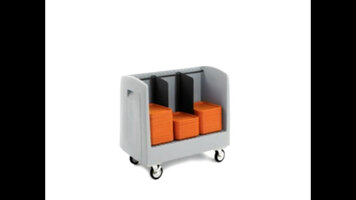 Features Of The Metro Side-Load Dish And Tray Carts
Learn about the wide variety of options and features available with Metro Side-Load Dish and Tray Carts! Metro offers adjustability, variety, and protection in all of its carts to allow you to safely handle all of your trays and dishes.