This is the 120V oven, a great oven again for caterers, specialty items. It's very flexible, portable. You can take this and expand menus very easily. It's a half size oven, so its panels are half size sheet pans. It also handles our cookie sheets. It comes standard with three racks. Now, you hear the fan, and here we couldn't hear the fan at all. So it's very quiet. Not a very loud oven. One rule of thumb when you're cooking with convection heat, you might want to turn the temperature down a little bit from the recipe if you have the recipe for a conventional oven. For convection ovens, typically, you turn the heat down a little bit. The rule of thumb is about 50 degrees, or you can adjust your heat times as well. The broil function on this oven is dependent that you turn off the bake function. So on the bake function dial, you turn it past the highest setting, and you'll see a little icon on there for the broiler. In order to get the broil function on, you do have to adjust that on the bake thermostat. But this one is dependent on the timer. So I turn the timer off, and it turns off. This one does have, on the timer—if you go past the timer—there is a 100% on. It's a small specialty oven. We're going to use it just to expand offerings and be portable and flexible. Okay, so this oven again, perfect for caterers. Here, I'll just put a couple items in there so that we verify that it does work. I've got a couple of small little items that a caterer would use, some quiches, some seafood items, and some fresh rolls that a caterer might use at a satellite cooking station. Say at a restaurant you've got a nice little area, like a bake station, and you want to cook the rolls fresh to order. You put some rolls on there and warm them or bake them to order, rather.
Watch this video to learn about the portable, flexible Vollrath Convection Oven! Whether you're looking to expand your menu or add more pizzazz to your catering business, this oven will get those specialty items hot and ready.
Related Videos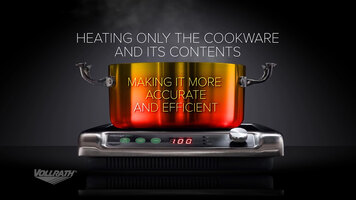 Vollrath Induction Technology
Watch this quick video to learn how Vollrath's induction technology works! An electric current creates magnetic fields that heat up the cookware, making it efficient and precise.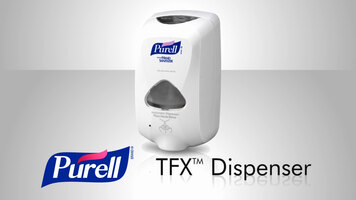 Purell® TFX Soap Dispenser
Looking for a versatile and easy-to-use sanitation system for your venue? Check out the Purell® TFX touch-free dispenser! You can mount this dispenser in virtually any location using adhesive tabs or screws. Put your trust in Purell® to kill germs! Pacific Triumph 1190 Self-Contained Carpet Extractor
This Pacific Triumph 1190 Self-Contained Carpet Extractor offers high performance at an affordable price. In fact, a national independent testing group rated it "Best in Class" and in the top 1% of all extractors!