Hi. I'm pleased to introduce to you our new line of Ultra Max heavy duty counter cooking equipment. We've made many design improvements and feature changes to the new design for better performance and more attractive looks. First we're going to start off with our griddles. All of our griddles feature a 1" thick griddle plate 24" deep. We feature 40,000 BTUs for every 12" of cooking surface - that's 10,000 BTUs higher than our previous design. So it brings the griddle up to temperature very quickly, and it recovers very quickly for more even temperature performance on the cooking surface. Temperatures now go up to 550 degrees for those high temperature applications in many ethnic cuisines. We can get this griddle unit accurately up to 550 degrees for high performance, high searing on those units. As you'll notice, all of these units feature an all stainless steel front - we've eliminated the polycarbonate design of our old Ultra Max design - for longer years of service and attractiveness in the kitchen. And then lastly we went with metal knobs on this design. They are attached with set screws so they'll stay many years on the grill and provide many years of attractive service. And the last feature of all of our Ultra Max design is it comes with a three year parts and labor warranty. All of our products are reliable and we're backing it up with a three year warranty. Next I'd like to talk to you about our hot plates. Again, we've incorporated some new features to this design. We have burners that are 30,000 BTUs each. The next feature we added was step up design so we can boil on the back, sautee on the front without impacting the chef's arms. And then lastly, you'll notice the changes to the front of the unit - the metal knobs, the all stainless steel design - which matches up with the griddles left to right, top to bottom. Next I'd like to talk to you about our charbroilers. Our charbroilers are high performing units with 20,000 BTU burners every 6". The major improvement we've made to this design is we've chosen to go with a heavy duty cast iron burner every 6". So our charboroilers line up front to back, left to right, top to bottom with our hot plates and our griddles. All of them feature the metal knobs and all stainless steel front for an attractive appearance in the kitchen. And best of all, all of our units feature a 3 year parts and labor warranty to provide your customers many years of reliable service.
Learn the features and benefits the high-end Star Ultra Max griddles, burners and charbroilers!
Related Videos Admiral Craft Redhead Bar Glass Washer
Watch this short video to learn about the great features and benefits of this Admiral Craft bar glass washer!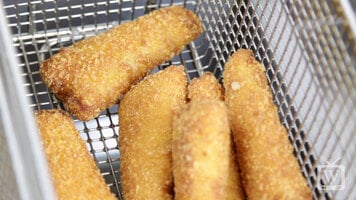 Avantco Floor Fryers
Learn about the features and benefits an Avantco floor fryer brings to your business!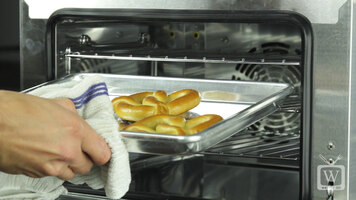 Avantco CO14 Countertop Convection Oven
Learn about the features and benefits of an Avantco CO14 countertop convection oven!